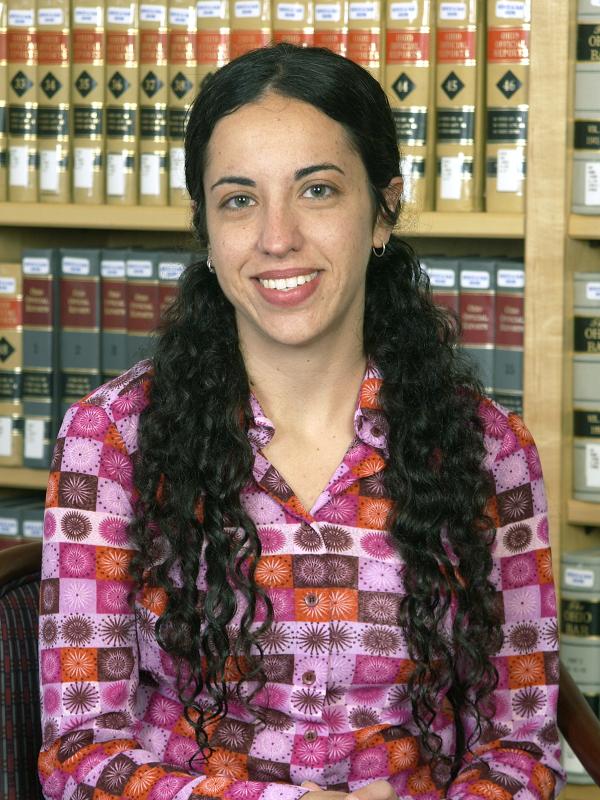 Amy Cohen
John C. Elam/Vorys Sater Professor of Law
202 Drinko Hall
55 W. 12th Ave.
Columbus, OH 43201
Education
J.D., Harvard Law School (2002)
B.A., Rutgers, History and Hebraic Studies (1998)
Teaching/Research
A creative and cross-disciplinary scholar, Amy J. Cohen brings a range of qualitative and historical research methodologies to bear on two areas of legal scholarship — alternative dispute resolution (ADR) and law and economic development, including the law and political economy of agriculture and food.
She teaches property, mediation, negotiation, international dispute resolution, law and development, and global food law and policy. At Ohio State, she is also affiliated faculty at the Mershon Center for International Security Studies, Food Innovation Center, and Initiative for Food and AgriCultural Transformation.
Cohen has held visiting professorships at Harvard Law School, Osgoode Hall Law School, University of Turin, Faculty of Law, and West Bengal National University of Juridical Sciences. She has held fellowships from the Radcliffe Institute for Advanced Study at Harvard University, the American Institute of Indian Studies at the University of Chicago, the Fulbright Program, and the Collegio Carlo Alberto. She has also been a visiting scholar at the University of New South Wales and Cornell Law School.
Before joining the Moritz faculty, she taught at the Kathmandu School of Law in Nepal as a Fulbright scholar, clerked on the U.S. Court of Appeals for the Tenth Circuit in Denver, and worked on community development initiatives in Ghana, Nepal, and Thailand.
Her articles have appeared in interdisciplinary publications, such as Law and Social Inquiry, Law, Culture, and the Humanities, NOMOS, and Political and Legal Anthropology Review, as well as in a number of law reviews, such as Texas Law Review, Fordham Law Review, Wisconsin Law Review, and Law and Contemporary Problems.
Faculty Links
Curriculum Vitae (pdf)
Department web page
Media Links
Moritz College of Law: Amy Cohen dishes about the 'supermarket revolution' and its effects on developing countries (2013)
Moritz College of Law: Cohen named Radcliffe Institute Fellow (2013)
Mershon Projects
Markets, Conflict, and Law: A Study of Multinationals in India's Food Supply Chains (2016-17)
Resistance and Rule of Law: A Critical Assessment of Law and Development Practice in Nepal (2007-08)