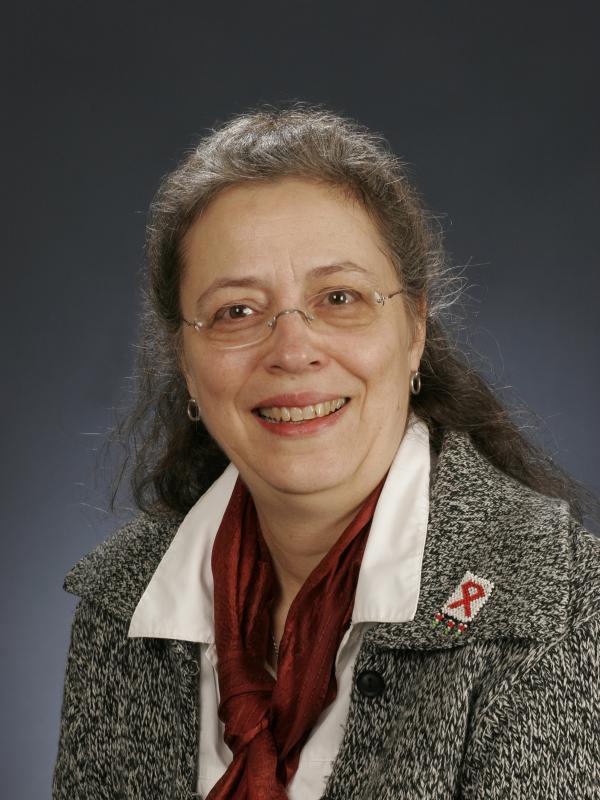 Lesley Ferris
Arts and Humanities Distinguished Professor of Theatre
1109 Drake Performance and Events Center
1849 Cannon Drive
Columbus, OH 43210
Education
Ph.D., Theatre Arts, University of Minnesota (1970)
M.A., Drama, San Diego State University (1974)
B.A., Speech, Drama and English, Mount Union College, Ohio (1979)
Teaching/Research
Lesley Ferris is a director and scholar. Her research interests focus on gender and performance, carnival, and the use of masks.
Her books include Acting Women: Images of Women in Theatre (Macmillan, 1990), Crossing the Stage: Controversies on Cross Dressing (Routledge, 1993 and e-book), and most recently Contemporary Women Playwrights: Into the Twenty-first Century, co-edited with Penny Farfan (Palgrave Macmillan, 2013).
In 2016-17 with support from the Mershon Center, Ferris worked with Bruno Cabanes to produce "Forbidden Zones: The Great War," an original work that drew from contemporary documents, letters, memoirs, poetry, commissioned art, and popular music, focusing on the Battle of the Somme, the largest battle on the Western Front. The play, along with the accompanying Silent Soldiers Memorial, commemorated the 100th anniversary of World War I.
In 2011 with the help of a grant from the Mershon Center, Ferris co-created a new work — The Camouflage Project — for the Department of Theatre that toured to Washington, D.C., in 2012. She served as artistic director of Mouth and Trousers Theatre Company in London for four years during which time she produced and directed numerous productions including several seasons of new works. In 2012 the company's work was selected as one of the first cohort of fringe theatres to feature in a major online archive supported by the UK's Heritage Fund entitled Unfinished Histories: Recording the History of Alternative Theatre. In 2014 she co-founded Palindrome Productions in London, a company currently producing summer seasons: The First Actress by Christopher St. John and A Land Without People by Brian Rotman.
Ferris is currently working on "On the Front Lines: Performing Afghanistan," supported by an Ohio State Global Arts + Humanities Discovery Theme grant.
Ferris has published numerous essays including two supported by grants from the Mershon Center: "Incremental Art: Negotiating the Route of London's Notting Hill Carnival," in Social Identities: Journal for the Study of Race, Nation and Culture (Routledge, July 2010, special issue on Carnival Crossfire: Art, Culture, Politics, guest edited by Michaeline A. Crichlow); and "Re-dressing Women's History in the Special Operations Executive: The Camouflage Project," co-authored with Mary Tarantino, in Working Memory: Women and Work in World War II, edited by Marlene Kadar and Jeanne Perrault (Wilfred Laurier Press, 2015).
Ferris has directed more than 50 productions both in London, South Africa and the United States. These include The Crucible by Arthur Miller (South Africa), A Movie Star Has to Star in Black and White by Adrienne Kennedy (New York City), and A Midsummer Night's Dream for the Virginia Arts Festival and Buffalo Philharmonic.
The Office of International Education awarded Ferris an Outstanding Faculty Award in 2002 for her contributions to international education. In 2005 the Department of Theatre which Ferris chaired won the Distinguished Diversity Enhancement Award. In 2009, she was named Arts and Humanities Distinguished Professor of Theatre.
Faculty Links
Curriculum Vitae (pdf)
Department web page
Media Links
Mershon Center: Mershon affiliate organizes theatre series on Afghanistan (2019)
Arts and Sciences: Journalism, outreach and theatre come together to tell unheard stories of Afghan women (2018)
Mershon Center: 'Forbidden Zones' explores toll of World War I (2017)
Performance: Forbidden Zones: The Great War (2017)
Performance: The Silent Soldiers Memorial (2017)
Performance: The Camouflage Project (2011)
Exhibition: Midnight Robbers: The Artists of Notting Hill Carnival (2008)
Arts and Sciences: Dancing in the Streets: Carnival from Britain, Brazil, and Beyond (2016)
Arts and Sciences: Camouflage Project to tour (2012)
Center for Folklore Studies: Performing the Americas in the Metropole (2008)
Mershon Projects
Forbidden Zones: The Great War, with Bruno Cabanes (2016-17)
The Camouflage Project, with Mary Tarantino (2010-11)
Colonization in Reverse: Diaspora, Diplomacy, and the 'People's Art' (2007-08)