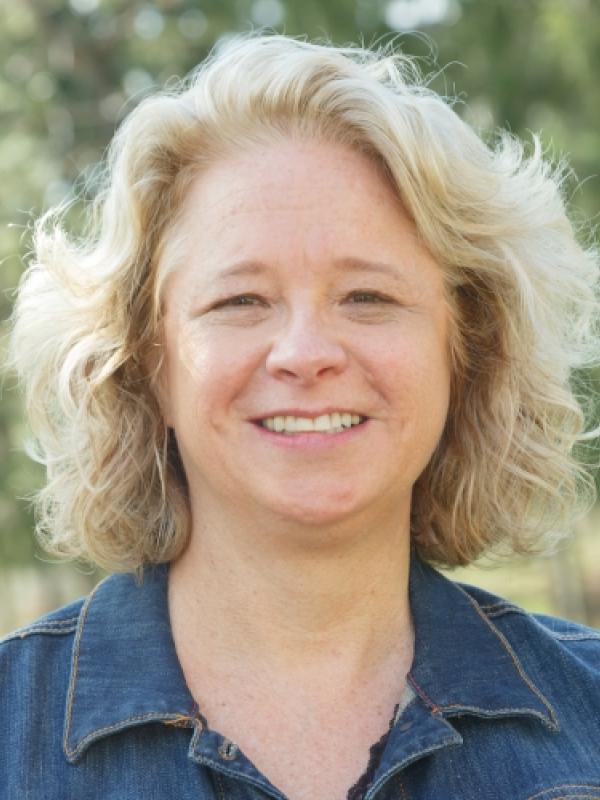 Wendy Hesford
Ohio Eminent Scholar of Rhetoric, Composition and Literacy
518 Denney Hall
164 Annie and John Glenn Ave.
Columbus, OH 43210


Teaching/Research
Wendy S. Hesford is a professor of English and Ohio Eminent Scholar of Rhetoric, Composition and Literacy. She has affiliate appointments in women's, gender and sexuality studies and comparative studies. She is also faculty director of Global Arts and Humanities Discovery Theme.
Hesford is interested in the transformative role that critical human rights literacy plays in exposing the violence of representation, revealing hidden, repressed and silenced stories. Her most recent publication is Precarious Rhetorics (Ohio State University Press, 2018), co-edited with Adela C. Licona and Christa Teston. Her forthcoming book "Violent Exceptions: Children's Human Rights and Humanitarian Rhetoric" examines the differential visibility of the rights of children identified as living in-between or outside of citizenship.
Hesford is also author of Framing Identities: Autobiography and the Politics of Pedagogy (University of Minnesota Press, 1999), winner of the 1999 W. Ross Winterowd Book Award; and Spectacular Rhetorics: Human Rights Visions, Recognitions, Feminisms (Duke University Press, 2011), winner of the 2012 Rhetoric Society of America Book Award.
She is also co-editor with Wendy Kozol of two collections: Haunting Violations: Feminist Criticism and the Crisis of the 'Real' (University of Illinois Press, 2001) and Just Advocacy? Women's Human Rights, Transnational Feminisms, and The Politics of Representation (Rutgers University Press, 2005). She is co-author with Brenda Brueggemann of the textbook Rhetorical Visions: Reading and Writing in a Visual Culture (Prentice Hall, 2007).
Hesford is the recipient of numerous awards and grants, including the Ohio State College of Arts and Sciences Outstanding Teaching Award, Ronald and Deborah Ratner Distinguished Teaching Award, National Endowment for the Humanities Summer Seminar fellowship, several Ohio State seed grants and research enhancement grants, Coca-Cola Critical Difference for Women grants, and the Modern Language Association's Florence Howe essay award.
Hesford has published reviews and essays in a range of journals, including Proceeds of the Modern Language Association, Biography, College English, Journal of Human Rights, Humanity, Rhetoric Society Quarterly, and TDR: Journal of Performance Studies, among others. She is past president of the Women's Caucus of the Modern Language Association..
Hesford has also held several visiting scholar appointments at Columbia University's Center for the Study of Human Rights, Emory Law School, working with the Feminist Legal Project and The Vulnerability and Human Condition Initiative, and at Yale University, where she holds the 2016-17 Modern Day Slavery and Human Trafficking residency fellowship at the Gilder Lehrman Center for the Study of Slavery, Resistance, and Abolition.
Faculty Links
Curriculum Vitae (pdf)
Department web page
Media Links
Mershon Center: Hesford named Ohio Eminent Scholar (2019)
Department of English: Research Spotlight: Wendy Hesford (2018)
Yale University: Slavery and its Legacies: Wendy S. Hesford (2017)
Yale University: Enslaved girlhoods and children's rights: Q&A with Wendy S. Hesford (2017)
Mershon Center: Students explore human rights in Mershon-funded study abroad program (2016)
Department of English: Hesford receives Yale fellowship (2016)
Arts and Sciences: Ratner Awards presented to five faculty members (2015)
Department of English: Hesford and Teston to edit new book series (2015)
Mershon Projects
Research on Human Rights, with Amy Shuman (2016-17, 2017-18)
Global Human Rights, Sexualities, Vulnerabilities Symposium (2012-13)
Human Rights: Confronting Images and Testimonies, with Amy Shuman (2009-10)