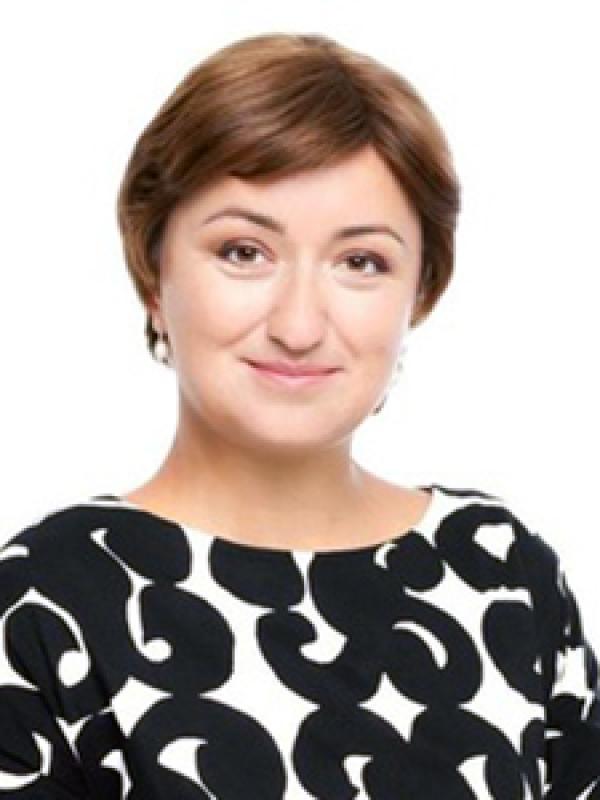 Olga Kamenchuk
Associate Research Professor, Institute for Policy Research; Associate Professor, School of Communication, Northwestern University
Education
Post-Graduate Certificate with Honors, International Studies, Vienna Diplomatic Academy (2005)
Ph.D., Psychology with focus in Intercultural Communication, Utah State University (2004)
M.S., Psychology, Utah State University (2003)
M.A., History (Diplomacy Speciality), Ivanovo State University (1999)
Teaching/Research
Olga Kamenchuk a non-OSU affiliate with the School of Communication and Institute for Policy Research at Northwestern University. Prior to this, she was an associate professor clinical of strategic and political communication at the Ohio State University School of Communication and Department of Slavic and East European Languages and Cultures (by courtesy). She was also co-director of the Eurasian Security and Governance program at the Mershon Center for International Security Studies and co-PI on the Comparative National Elections Project for Russian electoral studies.
Kamenchuk's scholarship centers on the intersections of public opinion, international security, public diplomacy, and comparative democratization in the Eurasian region. Prior to joining Ohio State University, she worked for eight years as director of international research and communications for the Russian Public Opinion Research Center (VCIOM), the largest research and polling organization in the former Soviet Union region. During her tenure at VCIOM she received and managed almost $2 million in externally funded projects for the World Bank, European Commission, United Nations, Cambridge University, University of Pennsylvania, BBG, Bloomberg, Thomson Reuters, and Asahi Shimbun. Her research has been published in Social Science Quarterly, Hague Journal of Diplomacy, and in several Russian and regional academic outlets.
Kamenchuk received her education in three countries: Austria, Russia and United States. She is a graduate of Vienna Diplomatic Academy, Austria (emphasis: international relations, class of 2005), Utah State University, U.S. (Ph.D. in Psychology, 2004 (emphasis: intercultural communication); M.S. in Psychology, 2003 (emphasis: research and evaluation methodology) and Ivanovo State University, Russia (M.A./Diploma in History, 1999 (emphasis: international conflict).
Faculty Links
Curriculum Vitae (pdf)
Department web page
Media Links
Mershon Center: Mershon affiliates part of $300,000 State Department grant (2019)
Ohio State News: Tech fixes can't protect us from disinformation campaigns (2019)
School of Communication: Nisbet, Kamenchuk Launch New Program at Mershon Center (2018)
The Conversation: After summit Russians like Trump more, Americans less (2018)
The Conversation: 3 charts explain how Russians see Trump and US (2018)
Mershon Center: Mershon Center co-sponsors conference in Moscow (2018)
Center for Public Diplomacy: Stoic Skepticism: How Russians Anticipate the Trump-Putin Summit (2018)
Research News: Why many Russians have gladly agreed to online censorship (2018)
Mershon Projects
Informational Flooding and Informaitonal Learned Helplessness: Unpacking the Micro-Foundations of Information Warfare (2018-19)
Comparative National Elections Project, with Richard Gunther, Paul Beck, and William Liddle (2017-18)
Political Communication Patterns within the 2016 Russian Parliamentary Campaign, with Erik Nisbet (2016-17)