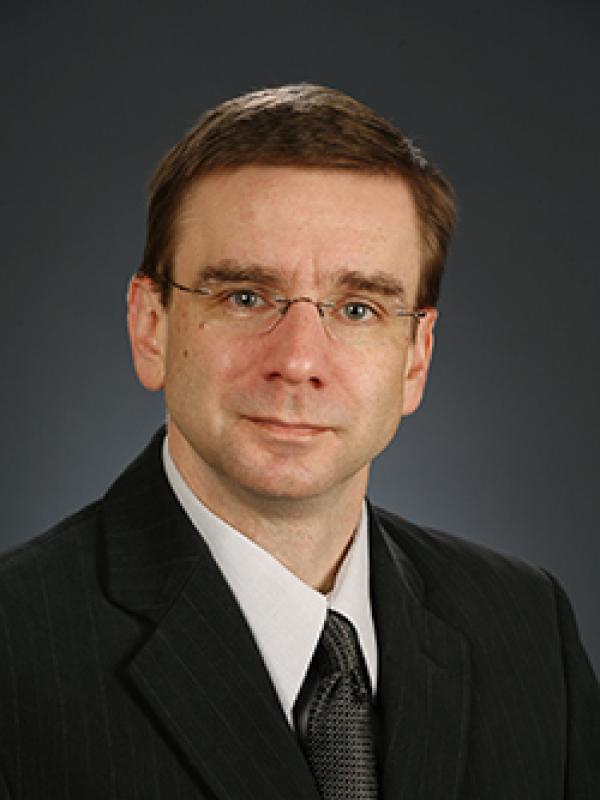 Marcus Kurtz
Professor of Political Science; Director, International Studies Program
33 Townshend Hall
1885 Neil Ave.
Columbus, OH 43210
Education
Ph.D., University of California, Berkeley, Political Science (1996)
M.A., University of California, Berkeley, Political Science (1989)
B.S., University of Michigan, Ann Arbor, Cell and Molecular Biology and Political Science (1988)
Teaching/Research
Marcus Kurtz is professor of political science and director of the Undergraduate International Studies Program at The Ohio State University. His research and teaching interests are in comparative politics, democratization, political economy and development, with a focus on Latin America.
His publications have appeared in such journals as American Journal of Political Science, World Politics, Comparative Politics, Comparative Political Studies, International Organization, International Studies Quarterly, Journal of Politics, Politics & Society, Comparative Studies in Society and History, and Theory and Society.
Kurtz's first book, Free Market Democracy and the Chilean and Mexican Countryside (Cambridge University Press, 2004) was selected as a Choice Outstanding Academic Title. His second book, Latin American State Building in Comparative Perspective: Social Foundations of Institutional Order, was published by Cambridge University Press in 2013. This book, supported by a grant from the Mershon Center, examines the socio-political foundations of state building and failure in four South American countries with a comparative extension to the Prussian case.
Other ongoing research examines the causes and consequences of differing strategies of international economic integration in Latin America, the role of the state in economic development, the cross-national measurement of state capability or governance, the relationship between natural resource wealth and political regime, as well as the effects of free market developmental strategies on the problem of democratic consolidation.
Kurtz won Ohio State's Alumni Award for Distinguished Teaching in 2007 and was named Joan N. Huber Faculty Fellow in 2016. 
Faculty Links
Curriculum Vitae (pdf)
Department web page
Media Links
Mershon Center: Kurtz named director of International Studies Program (2018)
Political Science: Kurtz wins Huber Award (2016)
Mershon Center: Kurtz named Joan N. Huber Faculty Fellow (2016)
Mershon Projects
Property Rights, Political Conflict, and Economic Development (2014-15, 2017-18)
State Building in Latin America (2012-13, 2013-14)
Public Sector Capacity and Political Stability in Latin America (2006)