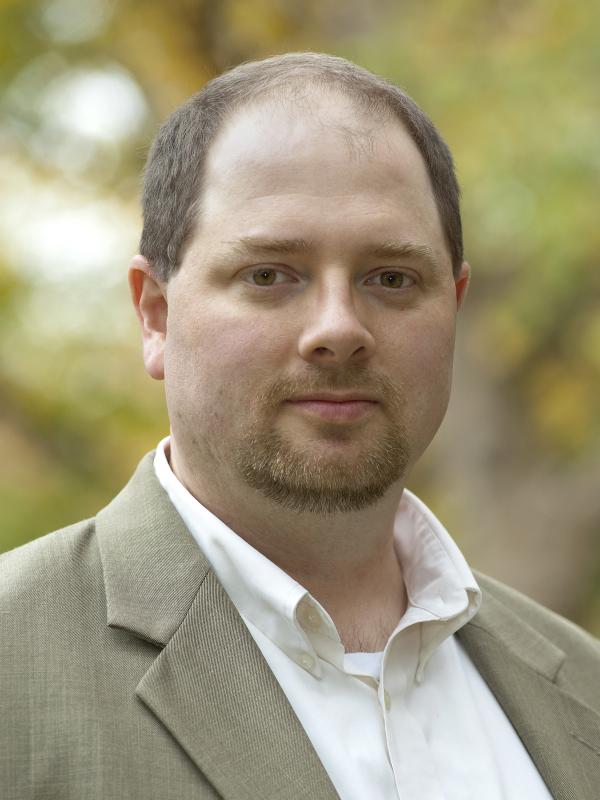 Erik Nisbet
Associate Professor; Owen L. Coon Endowed Professor of Policy Analysis and Communication, Northwestern University
Education
Ph.D., Communication, Cornell University (2008)
M.S., Communication, Cornell University (2006)
B.A., Government/International Relations, Cornell University (1998)
Teaching/Research
Erik Nisbet is co-director of the Eurasian Security and Governance program at the Mershon Center for International Security Studies and co-principal investigator on its Comparative National Elections Project. He is an associate professor in the Ohio State School of Communication with courtesy appointments in the Department of Political Science and School of Environment and Natural Resources. He is on the editorial board of the International Journal of Public Opinion Research, Environmental Communication, and the Russian journal The Monitoring of Public Opinion: Economic and Social Changes.
Nisbet's research centers on the role of media and digital communication in non-democratic contexts, public diplomacy, foreign policy, public opinion, and global problems such as climate change. He is an expert on cross-national survey methodology and has conducted extensive survey research in Russia, Turkey, Iran, France, Great Britain, Germany, Poland, and the Ukraine. He has published more than 30 book chapters and articles in academic journals such as the Journal of Communication, Communication Research, Political Communication, Annals of the American Academy of Political and Social Science, International Journal of Public Opinion Research, Nature Climate Change, International Journal of Communication, and Hague Journal of Diplomacy.
Nisbet has co-authored numerous reports such as "Data Driven Public Diplomacy: Progress Toward Measuring the Impact of Public Diplomacy and International Broadcasting Activities," published by the U.S. Advisory Commission on Public Diplomacy. He also recently co-authored a series of reports on attitudes toward Internet freedom in Russia, Turkey, and Pakistan. Beyond his teaching at Ohio State, Nisbet regularly teaches workshops on public diplomacy evaluation and research for the USC Center for Public Diplomacy.
Faculty Links
Curriculum Vitae (pdf)
Department web page
Media Links
Mershon Center: Mershon affiliates part of $300,000 State Department grant (2019)
Research New: Tech fixes can't protect us from disinformation campaigns (2019)
Mershon Center: Mershon Center co-sponsors conference in Moscow (2018)
The Conversation: Trump may owe his 2016 victory to 'fake news,' new study suggests (2018)
Washington Post: A new study suggests fake news might have won Donald Trump the 2016 election (2018)
The Conversation: After summit Russians like Trump more, Americans less (2018)
The Conversation: 3 charts explain how Russians see Trump and US (2018)
Center for Public Diplomacy: Stoic Skepticism: How Russians Anticipate the Trump-Putin Summit (2018)
WOSU: The EPA and climate change denial (2018)
Communication: Nisbet named USC fellow (2017)
Research News: ​Why many Russians have gladly agreed to online censorship (2017)
Mershon Center: Mershon affiliates win NSF grant for comparative elections study (2017)
The Conversation: Why Russians support Putin's foreign policy (2016)
The Conversation: The tragedy of Turkish democracy in five acts (2016)
The Conversation: Is internet freedom a tool for democracy or authoritarianism? (2016)
Research News: Could growing internet use inspire more democratic uprisings? (2016)
The Conversation: How Russia is building a psychological firewall against the West (2015)
Research News: Both liberals, conservatives can have science bias (2015)
Research News: Changing Minds about Climate Policy Can Be Done - Sometimes (2013)
Mershon Center: Nisbet awarded $45,000 grant from Office of Outreach and Engagement (2013)
Arts and Sciences: Communication Professor Awarded Engagement Impact Grant (2013)
Changing Climate: Framing Climate Change: Recent Research Trends on Communication Strategies and Public Opinion (2012)
Research News: Internet use promotes democracy best in countries that are already partially free (2012)
Ohio Sea Grant: New Research to Examine Connections Between Land Use, Public Policy, Lake Erie Water Quality and Climate Change (2012)
Research News: Survey: Killing of bin Laden worsened Americans' views of U.S.Muslims (2011)
Research News: Not all viewers of Arab TV networks develop anti-American feelings (2011)
Research News: Al Jazeera helps shape political identity of Arabs, study finds (2010)
Research News: Learning the truth not effective in battling rumors about NYC mosque, study finds (2010)
Research News: Study: Belief in rumors about proposed NYC mosque linked to opposition to all mosques (2010)
Mershon Projects
Eurasian Security and Governance Program, with Olga Kamenchuk (2018-19)
Political Communication Patterns within the 2016 Russian Parliamentary Campaign, with Olga Kamenchuk (2016-17)
Mershon Center Conference of the Comparative National Elections Project, with Richard Gunther, Paul Beck, and William "Chip" Eveland (2016-17)
Democratic Mobilization in an Islamic Democracy: Social Media and the 2015 Turkish Election, with Robert Bond (2014-15)
Consolidating and Institutionalizing the Comparative National Election Project (2014-15)
The Fourth Wave of Democratization and the Comparative National Elections Project, with Richard Gunther, Paul Beck, Chip Eveland, and William Liddle (2013-14)
Comparative National Elections Project, with Richard Gunther, Paul Beck, and Chip Eveland (2009-10, 2010-11, 2011-12, 2012-13)
Identity, Threat, and Mediated Intergroup Conflict, with Elizabeth Stoycheff and Michelle Ortiz (2010-11)