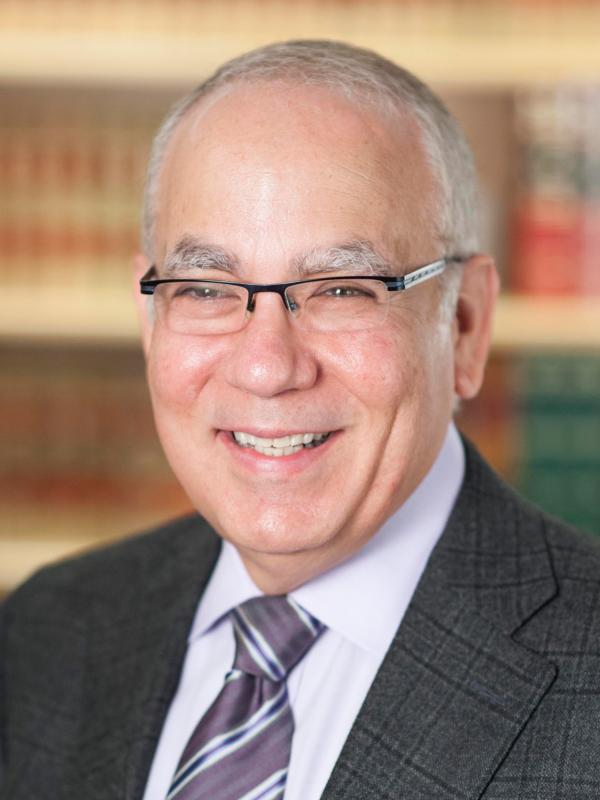 Peter Shane
Jacob E. Davis and Jacob E. Davis II Chair in Law
204B Mershon Center
1501 Neil Ave.
Columbus, OH 43201
Education
J.D., Yale Law School (1977)
A.B., Social Studies, Harvard University (1974)
Teaching/Research
Peter Shane has research and teaching interests in constitutional and administrative law (with a particular emphasis on the U.S. presidency, including the executive's foreign and military affairs powers), democratic theory, and the democratic implications of new media. 
Named a 2011 Ohio State Distinguished University Scholar, he is author of Cybersecurity: Shared Risks, Shared Responsibilities, with Jeffrey Hunker (Carolina Academic Press, 2013), based on a 2011 Mershon-suppoprted conference; Connecting Democracy: Online Consultation and the Flow of Political Communication, with Stephen Coleman (MIT Press, 2011), based on a 2008 Mershon-sponsoed conference; Separation of Powers Law: Cases and Materials, 3d ed., with Harold Bruff (Carolina Academic Press, 2011); and Madison's Nightmare: How Executive Power Threatens American Democracy (University of Chicago Press, 2009).  
Shane was a visiting professor of law at Harvard Law School for the 2011-12 academic year, and executive director of the Knight Commission on the Information Needs of Communities in a Democracyin 2008-09. From 2002 to 2006, he was principal investigator for the National Science Foundation-funded Virtual Agora Project, and in 2010 he directed the Knight Foundation-funded Information Stories project with Liv Gjestvang.
Faculty Links
Curriculum Vitae (pdf)
Department web page
Blog: Huffington Post
Blog: Shane Reactions
Media Links
Ohio State Insights: What does impeachment mean? 4 things you might not know (2019)
Moritz College of Law: Shane elected to ACS Board of Directors (2019)
Ohio State Insights: Will a 'national emergency' build a border wall? (2019)
Moritz College of Law: Shane testifies at Kavanaugh confirmation hearing (2018)
Moritz College of Law: NSA surveillance program focus of 'draft symposium' (2013)
Moritz College of Law: Connecting Democracy: Online Consultation and the Flow of Political Communication (2012)
Moritz College of Law: Professor Shane receives Distinguished Scholar Award (2011)
Moritz College of Law: What has the Obama presidency meant for the growth of presidential power? (2011) 
Moritz College of Law: Madison's Nightmare: How Executive Power Threatens American Democracy (2009) 
Moritz College of Law: Professor Peter Shane Speaks to National Press Club (2009) 
Moritz College of Law: Professors Shane, Swire named to Obama-Biden Transition teams (2008)
Moritz College of Law: OSU Law Professor to direct first major news and society study in 40 years (2008)
Mershon Projects
Cybersecurity: Shared Risks, Shared Responsibility (2010-11)
Online Consultation and Public Policy Making: Democracy, Identity, and New Media (2007-08)