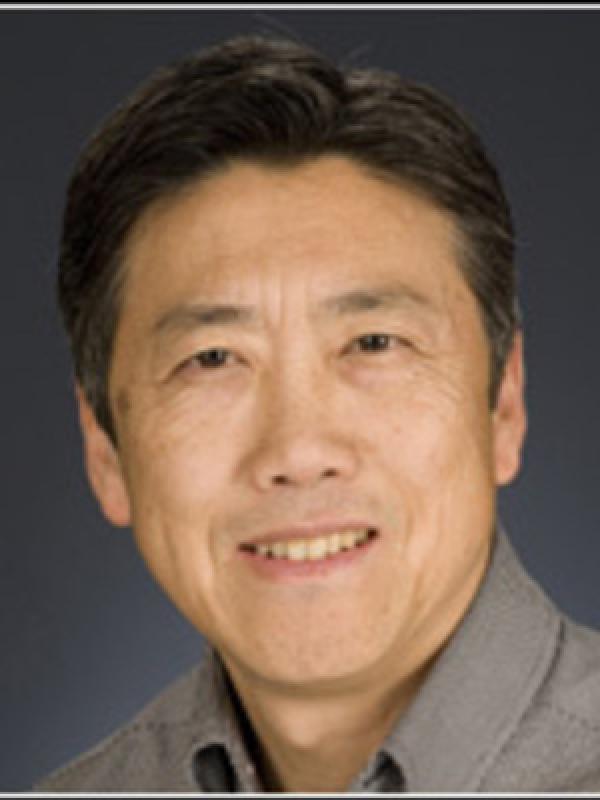 C.K. Shum
Professor and Distinguished University Scholar
221B Mendenhall Laboratory
School of Earth Sciences
125 S. Oval Mall
Columbus, OH 43210
Education
Ph.D., University of Texas-Austin, Aerospace Engineering (1982)
M.S., University of Texas at Austin (1975)
B.S., University of Texas at Austin (1974)
Teaching/Research
C.K. Shum is a professor and Distinguished University Scholar, Division of Geodetic Science, School of Earth Sciences, at The Ohio State University. He is a fellow of the American Association for the Advancement of Science (AAAS), and a fellow of the International Association of Geodesy (IAG).
Shum has received numerous awards including the 2012 Vening Meinesz Medal from the European Geosciences Union for distinguished research in Geodesy applied to sea-level science. He served as a lead author for the Intergovernmental Panel for Climate Change (IPCC) Fourth Assessment Report (AR4), Working Group I, The Physical Science Basis. This contribution resulted in the 2007 Nobel Peace Prize jointly awarded to IPCC and Al Gore, Jr. 
Shum and his group focus on scientific research relates to the quantification of 20th Century and present-day global sea-level rise due to various geophysical sources, including anthropogenic climate-change. He specializes in satellite geodesy, precision satellite orbit determination, temporal gravity field and tide modeling, and their cross-disciplinary science and applications to oceanography, hydrology, geodynamics, ice mass balance, GNSS meteorology and space physics. 
Shun is principal investigator for the NSF-funded Belmont Forum/IGFA, G8, Project, Bangladesh Delta: Assessment of the Causes of Sea-level Rise Hazards and Integrated Development of Predictive Modeling Towards Mitigation and Adaptation (BanD-AID) (ICER-1342644), http://Belmont-SeaLevel.org. The project produced an award-winning documentary, Bay of Hope, Production of 19 Film Factory and Faisal Hossain in 2014, which is widely distributed and in English, Bengali, German and French.
Shum has published more than 300 refereed journal articles and book chapters, with a Google Scholar Citation index of 12,513, H-index: 53, and i-10 Index: 186. 
His work has been covered by New York Times, Physics Today, Sky & Telescope Radio Show, Discoveries and Breakthroughs Inside Science TV, Science News, Science Daily, Scientific American, Soundings magazine, Deccan Chronicle, La Figaro, MSNBC.com, Tomorrow Focus Portal GmbH, Axel Springer AG, Televisión Española, Neue Zürcher Zeitung, Zurich, Columbus Dispatch, American Geophysical Union, Ohio State University press, and other news organizations.
Faculty Links
Curriculum Vitae (pdf)
Department web page
Media Links
Ohio State Insights: Climate change lessons from Bangladesh's disappearing farms (2019)
Ohio State News: How much snow accumulates in North America each year? More than scientists thought (2018)
LiveScience: First View of Weird Rock Beneath Tibetan Plateau Revealed by Satellites (2015)
Ohio State News: Satellites peer into rock 50 miles beneath Tibetan Plateau (2015)
Toledo Blade: Research finds wind at work in fostering algae (2014)
ScienceDaily:  Top weather conditions that amplify Lake Erie algal blooms revealed (2014)
Ohio State News: Top Weather Conditions that Amplify Lake Erie Algal Blooms Revealed (2014)
Ohio State News: Ohio State Continues To Rank First In Number Of AAAS Fellows (2012)
Ohio State News: High Population Density Is Greatest Risk Factor For Water-linked Diseases (2012)
Ohio State News: Study Finds Japan Tsunami Waves Merged, Doubling Power (2011)
Mershon Projects
Sea Level Rise, Climate Migration, and Conflict in Coastal Bangladesh, with Joyce Chen and Yuanyuan Jia (2019-20)
Managing Disaster Risk: Launching Micro-Insurance in Bangladesh, with J. Craig Jenkins and Joyce Chen (2017-18)
Pilot Study on International Security: Disaster Refugees and Flood Early Warning in Bangladesh, with J. Craig Jenkins and Joyce Chen (2016-17)