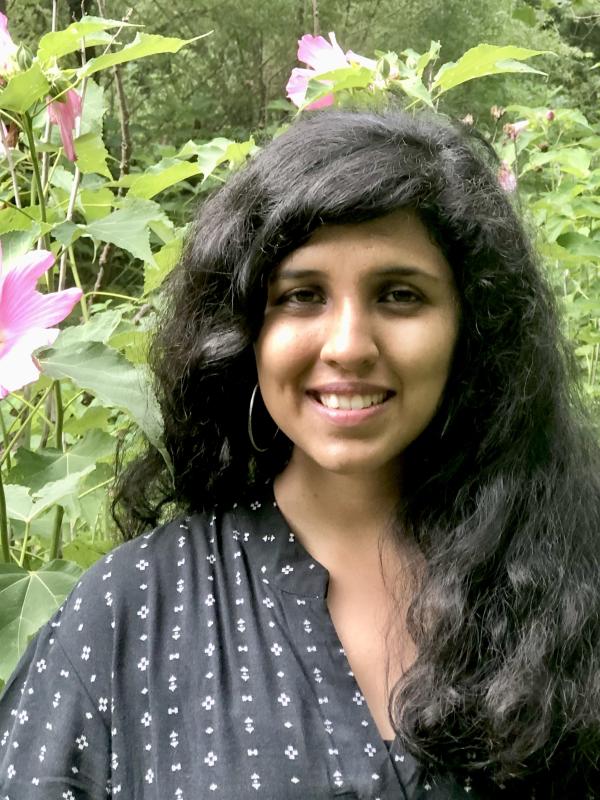 Preeti Singh
Mershon Graduate Fellow
Education
M.Phil., Jawaharlal Nehru University, New Delhi (2014)
M.A., Jawaharlal Nehru University, New Delhi (2012)
B.A.(Hons.), English. University of Delhi (2010)
Preeti Singh is a fifth-year Ph.D. candidate in English at The Ohio State University, Columbus.  Her work straddles literary history, postcolonial studies, theories of citizenship and democracy, the Global Cold War, urban studies, and gender and sexuality.  She is interested in moments of crisis and dissent in the literary and cultural production of the Global South from the second half of the twentieth century to the present. Preeti's doctoral dissertation titled Postcolonial Exceptions: Cultural Lives of the Indian National Emergency (1975-1977) examines representations of the widely memorialized national Emergency declared by Indian prime minister Indira Gandhi on June 25, 1975. This project reads novels, cinema, poetry, and political cartoons to script a cultural history of post-independence India through the prism of the 'Emergency'.
At Ohio State, Preeti has designed and taught several courses at the intersection of politics and aesthetics. As the president of the South Asia Graduate Studies Association, she has convened film screenings, lectures, and workshops on transnational modernism, caste, gender, and race in South Asia. She is the co-founder of the Voices in the Anthropocene Working Group based in the Department of English.
Before beginning research at Ohio State, Preeti taught English literature for three years at the University of Delhi. She completed her M.A. and M. Phil degrees at Jawaharlal Nehru University in New Delhi, where she wrote a dissertation on the representations of postcolonial subjectivity in the emerging genre of the Indian graphic novel. 
Preeti's academic research has appeared or is forthcoming in South Asian Review, The International Journal of Comic Art, the Journal of Drama Studies, and the South Asia Multidisciplinary Academic Journal. 
Selected Publications
"Graphic Delhi: Narrating the Indian Emergency, 1975–1977 in Vishwajyoti Ghosh's Delhi Calm", South Asian Review (Fall 2018) DOI: 10.1080/02759527.2018.1509536. Republished in Graphic Narratives About South Asia and South Asian America: Aesthetics and Politics Ed. Kavita Daiya (Routledge 2020)
"Hippies, Rogues, and Urban Losers: Subjects of the Indian Graphic Novel". The International Journal of Comic Art, Vol.18, No.2 (Fall/Winter 2016)