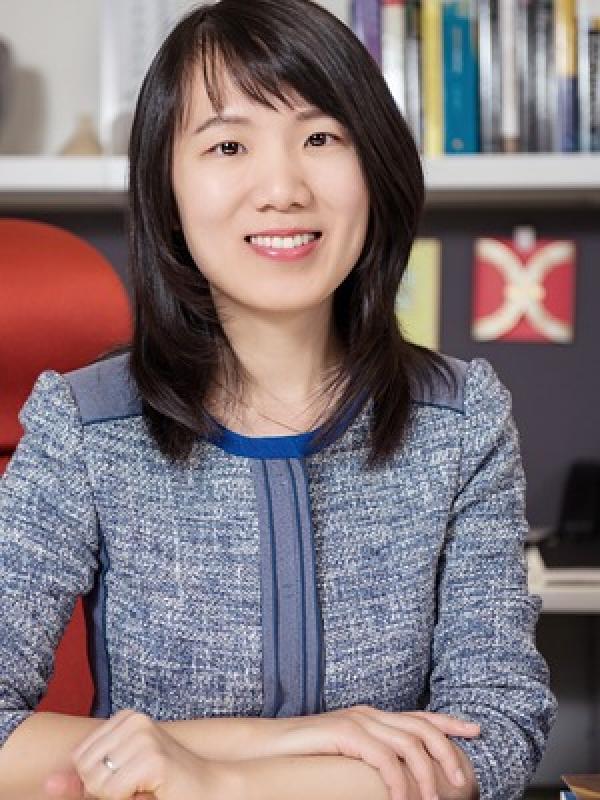 Zheng Joyce Wang
Professor
Areas of Expertise
Motivation, emotion, and cognition in media processing and choice behavior; media design and evaluation.
Reciprocal dynamics of choice behavior and information processing; mHealth (mobile health) applications.
Psychophysiological methods; dynamic computational modeling methods.
Quantum probabilistic and dynamic models of cognition, decision, and communication; contextualized communication, decision and choices; extending the work to modeling communication networks and data fusion.
I've been especially interested in pursuing new ideas and approaches from cognitive science to the study of communication.
Education
Ph.D., Communication & Cognitive Science (double-major), Indiana University-Bloomington, 2007
B.S., Journalism & Communication, China Youth University for Political Sciences, Beijing, 2001
Dr. Zheng Joyce Wang is a Professor in the School of Communication, the Center for Cognitive and Brain Sciences, and the Translational Data Analytics. Her research is in the areas of information processing, communication, and decision-making, with a focus on dynamic and context effects. The implications of her research are the design of more effective messages, media platforms, and communication campaigns, and better decision aids and shared decision-making. One of the overarching goals of her work is to help solve the problem of connecting and integrating short-term and long-term effects of messages and media on emotion, cognition, and decision. Another overarching goal is to build probabilistic and dynamic systems based on quantum rather than traditional classical probability principles to account for various puzzling, "irrational" phenomena in decision and cognition. Her research has been supported by U.S. National Science Foundation and the Air Force Office of Scientific Research.