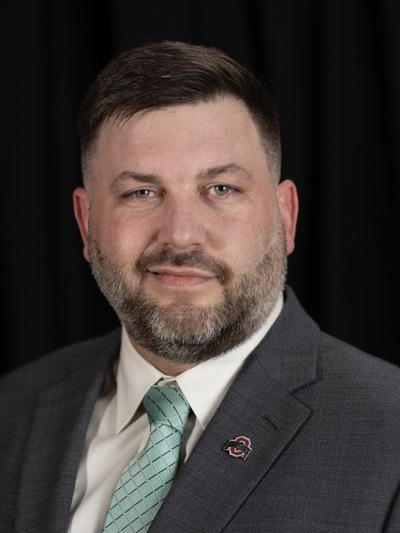 Rob Williams
Mershon Graduate Fellow
009 Dulles Hall
230 Annie and John Glenn Ave
Columbus, Ohio 43210
Areas of Expertise
U.S. Military and Diplomatic History
Education
M.A., History, Ohio State University, 2020
B.A., History, University of North Carolina at Chapel Hill, 2018
Rob Williams is a Ph.D. candidate in Military History at The Ohio State University. His research focuses on the relationship between organizational culture, operational behavior, and institutional change in military institutions throughout history.  
His dissertation, titled "The Airborne Mafia: Organizational Culture and Institutional Change in the U.S. Army, 1940–1965," analyzes the creation and transmission of values, beliefs, and norms from one subculture to the larger Army bureaucracy, and its impacts on Cold War institutional development. His research will demonstrate the capacity for a tactical subculture to have an enormous effect on its parent organization as well as national strategic behavior. 
Born and raised in Washington state, Rob served in the US Army as an infantryman and paratrooper for over fifteen years and is a graduate of the US Army's Airborne, Jumpmaster, and Pathfinder schools. Holding every position in an infantry platoon from rifleman to platoon sergeant, Rob is now parlaying his experience into researching the origins of the airborne mystique. He is the author of "The Development of Airfield Seizure Operations in the United States Army" published in Military Review, "Using Grief to Bridge the Civilian-Military Divide," in the May 2020 issue of VFW Magazine and "Renaming Southern Army Bases Is Nothing New" in Ohio State's Origins: Current Events in Historical Perspective as well as multiple Op-Eds.
Rob's work has earned multiple awards including Best Graduate Student Paper Prize at the 56th Annual Northern Great Plains History Conference and Runner-Up, Russell F. Weigley Award for Military History Paper at the 27th Annual James A. Barnes Conference.
Rob earned a BA in History from the University of North Carolina at Chapel Hill in 2018, and an MA in history from The Ohio State University in 2020.