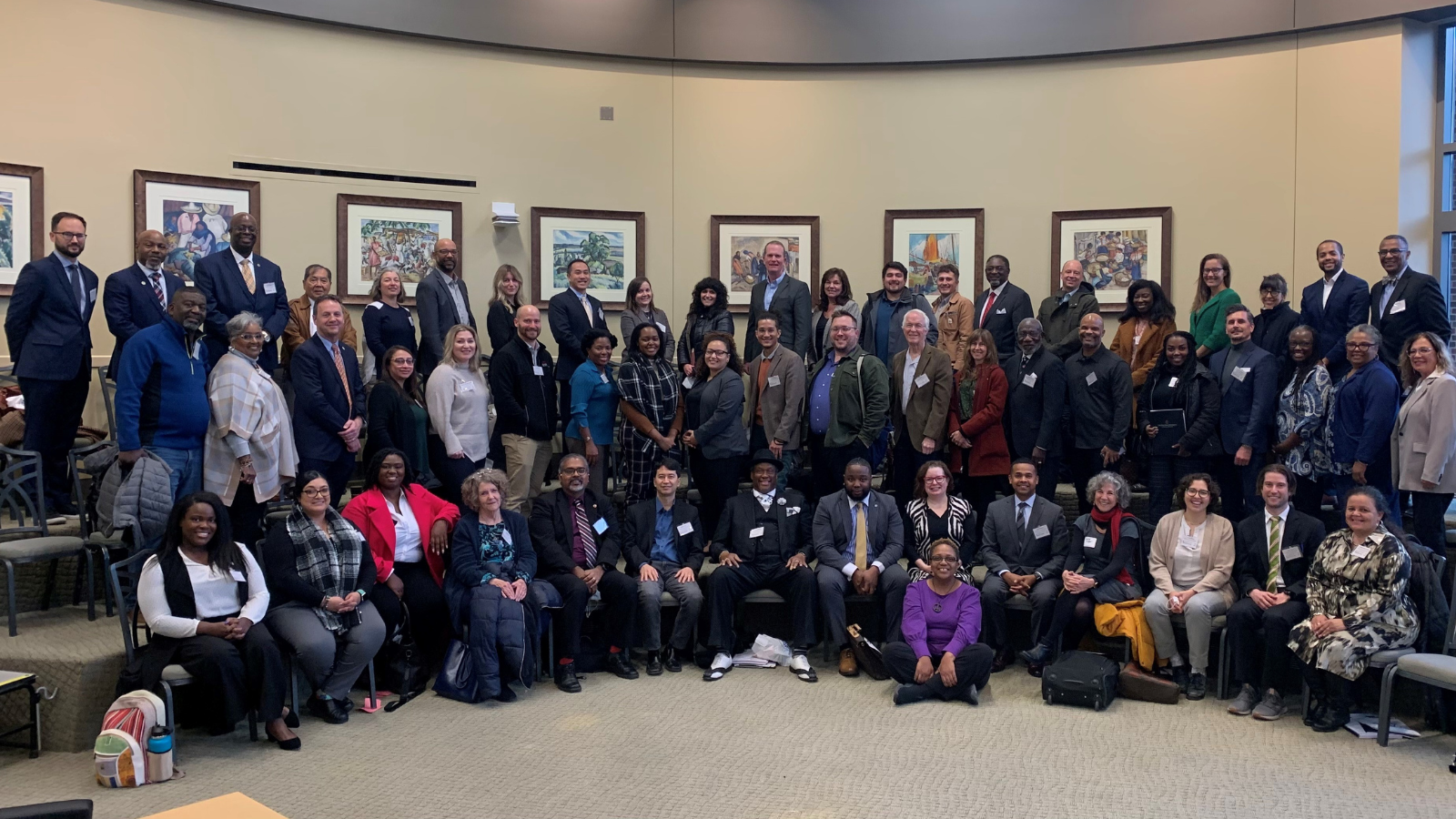 The Mershon Center for International Security Studies maintains a number of professional relationships with external departments and organizations and is a member of four international research consortiums that offer funding for research, workshops, conferences, publications, and more.
The Ohio State University Undergraduate Research Office
The Undergraduate Research Office is available as a resource for those students who are interested in getting involved in research. All students are encouraged to use the URO a guidance tool throughout their research career. The URO website includes information about getting started with research, how to find research opportunities, what's involved in presenting your work, and a variety of other information sources for undergraduates interested in making research a part of their college experience.
Consortium for Comparative Research on Regional Integration and Social Cohesion (RISC)
The mission of RISC is to promote the comparative examination of the human and environmental impacts of various aspects of regional integration across geographic areas and time periods through the creation of a cross-regional and interdisciplinary network. RISC provides numerous opportunities for Mershon affiliates to apply for grant funding and organize or speak at conference events.
Among the grants RISC offers are:
Stephen P. Koff Prize recognizing an excellent PhD dissertation on social cohesion
Young Scholar Mobility Grants, intended to finance empirical research projects in fields related to social cohesion
Working Group funding aimed at consolidating the consortium's six working groups.
World Family Portrait project (pdf), currently accepting applications.
Several Mershon affiliates have already been involved with RISC. John Mueller was a keynote panelist at the 2012 RISC conference in Mexico City, while Sarah Brooks organized a working group and panel on the quality of democracy for that conference and was a keynote panelist at the 2010 Luxembourg conference.
For more information, see http://www.risc.lu.
Roper Center for Public Opinion Research
The Roper Center for Public Opinion Research is one of the world's leading archives of social science data, specializing in data from surveys of public opinion. The data held by the Roper Center range from the 1930s, when survey research was in its infancy, to the present. Most of the data are from the United States, but over 50 nations are represented.
The Mershon Center along with the Department of Political Science and School of Communication pay for Ohio State to have an institutional membership.  Benefits include:
full access to the iPOLL Databank, containing over 600,000 questions from the 1930s to the present with direct links to codebooks and archived data
unlimited RoperExpress download of datasets in ASCII or SPSS Roper Express
instantly generate crosstabs with thousands of variables from more than 3,453 studies conducted over the last decade with RoperExplorer -- an online data analysis system created exclusively for members.
Mershon affiliates who have used Roper Center services include Craig Jenkins, Christopher Gelpi, Erik Nisbet and Alexander Thompson. For more information, see http://www.ropercenter.uconn.edu.
Consortium on Qualitative Research Methods
The Consortium on Qualitative Research Methods promotes the teaching and use of qualitative research methods in the social sciences.
One of the consortium's best-known activities is the annual Institute for Qualitative and Multi-Method Research, where to date leading scholars have taught advanced qualitative methods to 1,248 graduate students and faculty. Among scholars teaching at the 2012 institute was past Mershon affiliate Ted Hopf.
In 2013 three Ohio State graduate students attended: Paul DeBell (Political Science), Meri Ellen Lynott (Political Science), and Trent Steidley (Sociology). Held every summer at the Maxwell School, Syracuse University, the training institute is partly funded by the National Science Foundation.
The consortium also runs a related Research Group on Qualitative and Multi-Method Analysis. This authors' workshop encourages the development of qualitative and multi-method research techniques.
For more information, see http://www.maxwell.syr.edu/moynihan_cqrm.aspx
European Consortium for Political Research
The European Consortium for Political Research (ECPR) is an independent scholarly association established in 1970. ECPR supports and encourages training, research and cross-national co-operation of political scientists throughout Europe and beyond through its program of highly-regarded conferences and methods schools, funding opportunities and its prestigious publishing portfolio.
Benefits available to anyone in member institutions include:
Events
Funding
Grants for attending the Joint Sessions.
Travel and Accommodation Grants for graduate students attending ECPR events.
Scholarships available for participants at the Graduate Conference, ECPR Methods Schools and supported spring and summer schools.
Publications
Free online access and print copies of the EPS journal (European Political Science, published in association with Palgrave Macmillan).
Free print copies of the EJPR journal (European Journal of Political Research, published in association with Wiley Blackwell).
Free print copies of the EPSR journal (European Political Science Review, published in association with Cambridge University Press).
Substantial savings on all ECPR Press titles.
30% discount on all Comparative Politics Series books (published in association with Oxford University Press).
Networking
Being part of a large network of academics with related research interests.
Join a Standing Group or Network.
For more information, see https://ecpr.eu