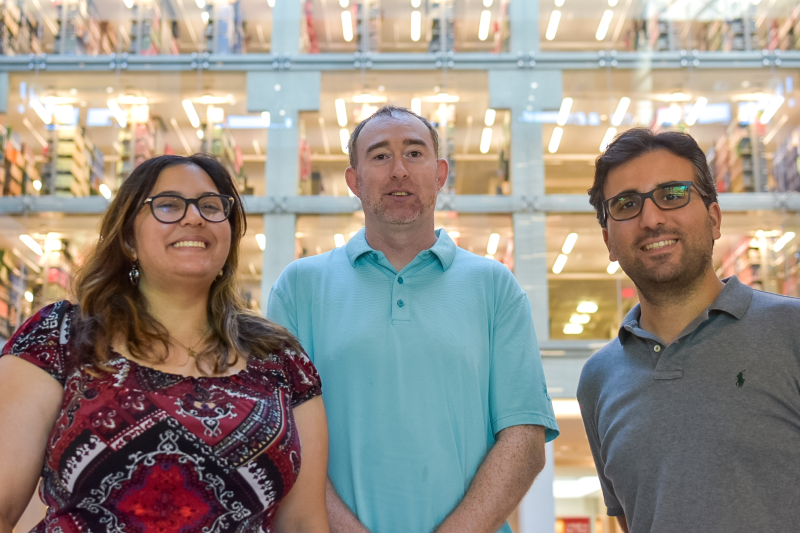 The Mershon postdoctoral scholars support research related to international, national, and human security in a global context. Because the center recognizes international security from a wide range of perspectives, approaches, and substantive foci, postdoctoral scholars come from a variety of social-scientific and humanistic disciplines. During these two-year positions, postdoctoral scholars pursue their own research, offer support and input to research and programming initiatives, and participate in the activities of the center.
---
Applications for 2024-2026 are now open!
The Mershon Center for International Security Studies at The Ohio State University seeks to appoint up to three Post Doctoral Scholars to join our team. This will be a two-year appointment beginning August 15, 2024, through August 14, 2026.
Situated in Ohio State's College of Arts & Sciences, the Mershon Center cultivates innovative research at the intersections of international, national, and human security challenges. It provides the institutional home for campus-wide collaboration. Although most of our affiliates come from the social sciences and the humanities, we are open to the full range of disciplines involved analytically and/or practically with diplomacy, conflict, peacemaking, governance, and cooperative problem-solving. We also seek to engage perspectives across nations, cultures, commitments, generations, and forms of practice. We invite applicants from any field whose research promises to bring new insight into established or emerging security questions. Successful applicants will make compelling arguments for how their work can benefit from our interdisciplinary and multiperspectival environment.
Mershon postdocs receive mentoring as a cohort, along with assistance from our affiliates in building individual networks across campus. They are expected to devote approximately 10 hours per week to Center-related activities: supporting and developing programming, collaborating on research, and training projects, etc. The remainder of the post-doctoral scholar's time is given to developing their own research, publications, and professional profile.
Because scholars are expected to be fully integrated with the intellectual life of the Center, they must plan to reside in the Columbus area during the relevant academic years. Required: Ph.D. in appropriate field related to security studies by June 30, 2024. Candidates should be within three years of the Ph.D.
Applications should be submitted through Workday and consist of:
Cover letter describing the two-year research agenda and how it supports the research agenda of the Mershon Center
Current CV
An article-length writing sample
All documents can be uploaded as one single attachment.
The deadline for receipt of applications is December 15, 2023.  Finalists for this position will be asked to furnish a list of references. Final interviews will take place in late January, with decisions by mid-February.
Final candidates are subject to successful completion of a background check.  A drug screen or physical may be required during the post offer process.