Image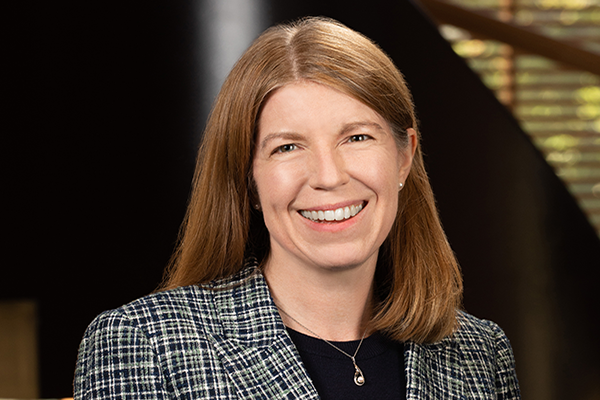 February 22, 2021
5:00PM - 7:00PM
Date Range
Add to Calendar
2021-02-22 17:00:00
2021-02-22 19:00:00
The Challenge of Global Governance and Japan's Role with Christina Davis
The Institute for Japanese Studies presents: "The Challenge of Global Governance and Japan's Role" Nationalist populism pushes against liberal internationalism even while economic and health crises demand international cooperation.  The core pillars of Japanese foreign policy -- multilateralism, the US-Japan alliance, and engagement in Asia – remain central to how Japan can contribute to global governance. First, Japan must reinforce multilateralism. International organizations support cooperation when peer pressure and enforcement mechanisms uphold compliance.  Japan's experience as a member of international organizations offers lessons for how to use multilateralism to induce reforms.  Second, strong U.S.-Japan relations defend principles of free markets and democracy.  New leaders in the US and Japan must rebuild confidence in these ideals both at home and in their alliance. Finally, Japan lies at the hub of the trade regime complex. It can balance US and Chinese rivalries through skillful diplomacy with other states in Asia to set a middle path for open engagement.  Flyer: Christina Davis Flyer [PDF]
Zoom
OSU ASC Drupal 8
ascwebservices@osu.edu
America/New_York
public
Date Range
Add to Calendar
2021-02-22 17:00:00
2021-02-22 19:00:00
The Challenge of Global Governance and Japan's Role with Christina Davis
The Institute for Japanese Studies presents: "The Challenge of Global Governance and Japan's Role" Nationalist populism pushes against liberal internationalism even while economic and health crises demand international cooperation.  The core pillars of Japanese foreign policy -- multilateralism, the US-Japan alliance, and engagement in Asia – remain central to how Japan can contribute to global governance. First, Japan must reinforce multilateralism. International organizations support cooperation when peer pressure and enforcement mechanisms uphold compliance.  Japan's experience as a member of international organizations offers lessons for how to use multilateralism to induce reforms.  Second, strong U.S.-Japan relations defend principles of free markets and democracy.  New leaders in the US and Japan must rebuild confidence in these ideals both at home and in their alliance. Finally, Japan lies at the hub of the trade regime complex. It can balance US and Chinese rivalries through skillful diplomacy with other states in Asia to set a middle path for open engagement.  Flyer: Christina Davis Flyer [PDF]
Zoom
Mershon Center
mershoncenter@osu.edu
America/New_York
public
Description
The Institute for Japanese Studies presents:
"The Challenge of Global Governance and Japan's Role"
Nationalist populism pushes against liberal internationalism even while economic and health crises demand international cooperation.  The core pillars of Japanese foreign policy -- multilateralism, the US-Japan alliance, and engagement in Asia – remain central to how Japan can contribute to global governance. First, Japan must reinforce multilateralism. International organizations support cooperation when peer pressure and enforcement mechanisms uphold compliance.  Japan's experience as a member of international organizations offers lessons for how to use multilateralism to induce reforms.  Second, strong U.S.-Japan relations defend principles of free markets and democracy.  New leaders in the US and Japan must rebuild confidence in these ideals both at home and in their alliance. Finally, Japan lies at the hub of the trade regime complex. It can balance US and Chinese rivalries through skillful diplomacy with other states in Asia to set a middle path for open engagement. 
Flyer: Christina Davis Flyer [PDF]
Advanced
Text
If you require an accommodation, such as live captioning, to participate in this event, please contact Stephanie Metzger at metzger.235@osu.edu or 614-247-4725. Requests made at least two weeks in advance of the event will generally allow us to provide seamless access, but the university will make every effort to meet requests made after this date.
Text
Speaker 
Christina L. Davis is a Professor of Government in the Faculty of Arts and Sciences and Susan S. and Kenneth L. Wallach Professor at the Radcliffe Institute. She is the Director of the Program on U.S.-Japan Relations at the Weatherhead Center for International Affairs and serves as co-executive editor of the Japanese Journal of Political Science.
Her research interests include the politics and foreign policy of Japan and East Asia and the study of international organizations, with a focus on trade policy, and her research has been published in leading political science journals. Professor Davis is the author of Food Fights over Free Trade: How International Institutions Promote Agricultural Trade Liberalization (Princeton University Press, 2003) and Why Adjudicate? Enforcing Trade Rules in the WTO (Princeton University Press, 2012), which won the International Law Book Award and Chadwick F. Alger Prize from the International Studies Association, as well as the Masayoshi Ohira Memorial Prize. Currently, she is writing a book on the politics of exit and entry into international organizations and conducting research for several projects on the evolving trade order.
Professor Davis received her A.B. in East Asian studies and her Ph.D. in government from Harvard, and she returned to Harvard in 2018 after 16 years on the faculty of Princeton University.
Accordion Header

Discussants
Text
Mitch Lerner
Faculty Fellow, Mershon Center for International Security Studies
Professor, Department of History, OSU
Director, East Asian Studies Center
 
Text
Alexander Thompson
Senior Faculty Fellow, Mershon Center for International Security Studies
Professor, Department of Political Science
 
Text
William Chou
Fulbright-Hays Scholar, Department of History
Accordion Header

Event Host
Text
This event is cosponsored by the Mershon Center for International Security Studies and OSU's East Asia Studies Center's Institute for Japanese Studies. This lecture series is supported by the Brad Richardson Memorial Lecture Fund and a U.S. Department of Education Title VI grant to The Ohio State University East Asian Studies Center. 
---