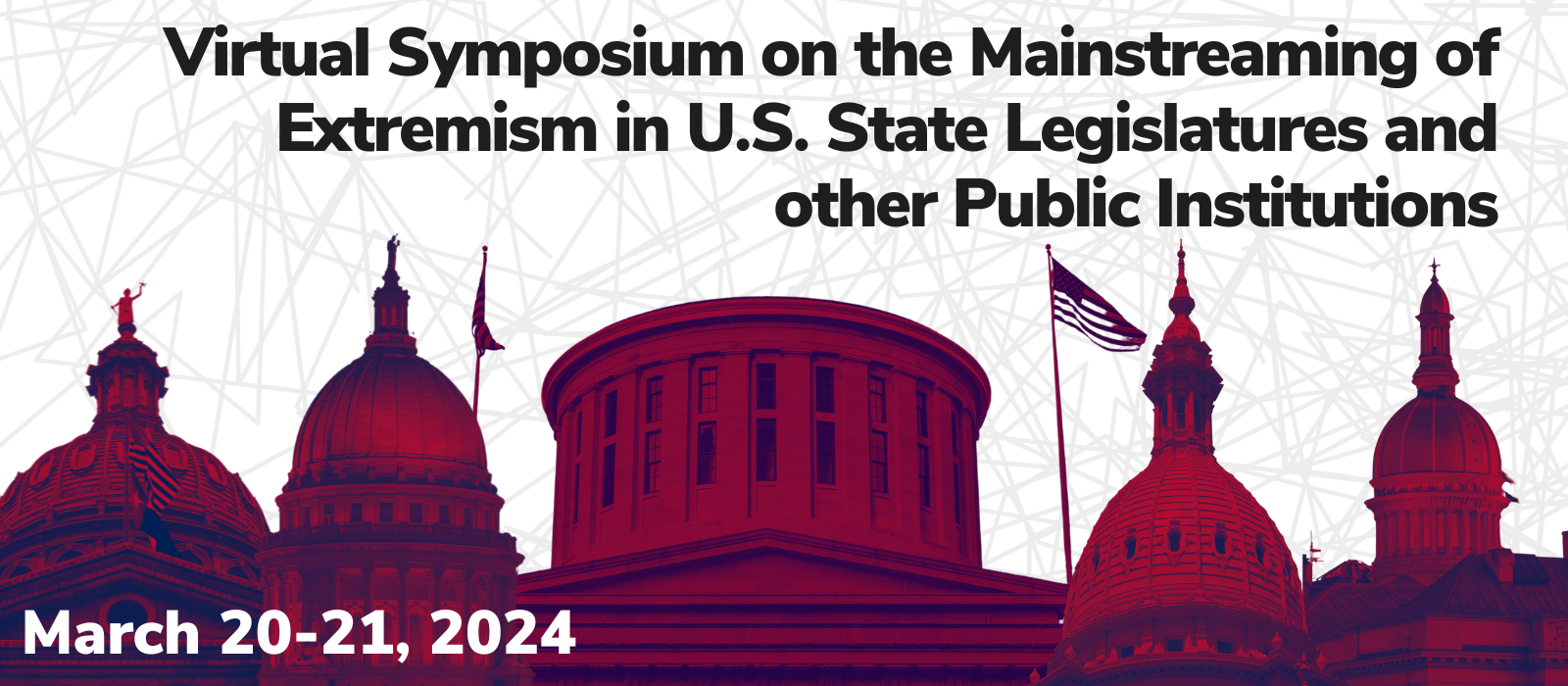 "He alone, who OWNS the youth, GAINS the future,"
- Hitler
- Moms for Liberty, Hamilton Co., Indiana Chapter
A call for original research from scholars in the social and behavioral sciences and humanities.
SubMISSION FORM 
---
While much scholarly attention has been on how far-right extremism has influenced U.S. national politics, less studied, and perhaps more ominous, is the equivocal degree to which far- right extremists have entered and reshaped state and local governments, as well as other public institutions. We see harmful legislation being passed in Statehouses, district lines are being redrawn to edge out competitors, school boards are imposing distorted curricula, and libraries are being forced to remove books that promote diversity, equity, and inclusion. To effectively challenge the spread of far-right extremism, we need to first understand where and how the various movements within the far-right agenda work.
The Mershon Center for International Security Studies at The Ohio State University is organizing a second symposium on far-right extremism and will select up to sixteen papers that include original research on any aspect of the spread of the far-right extremism in U.S. state, local, and other public institutions. Topics of particular interest include, but are not limited, to the activity and influence of the far-right on:
Legislation
Courts
Education
Public Health
Religious Institutions
Law Enforcement and the Military
Social Networks and Media
In addition to the influence of the far-right on specific government, institutional, and social systems, we are also interested in research that considers:
How the far-right should be defined as it moves from the fringe to the mainstream
Historical precedents, and cases, of far-right activism and infiltration
The role and reach of newer sub-ideologies, such as the INCEL movement or traditional gender movements, such as tradwives
The role of misinformation and conspiracy theories
Submission and selection of papers
The symposium will be multidisciplinary to reflect both the nature of the far-right threat and the fronts on which a solution must be sought. The call is open to researchers in the social and behavioral sciences, including sociology, political science, communications, psychology, history, linguistics, economics, policy studies, law and legal studies, gender and sexuality studies, among other disciplines. In addition, we invite researchers from different empirical traditions, from theory to policy.
Please submit a CV and abstract using this link by September 29, 2023. Invitations will be sent out to accepted proposals by October 30.
In addition to the symposium, we are also planning a special journal issue. Please note in your submission whether, if accepted to present a paper at the symposium, you would for some reason not be able to submit that research for a special issue.
Attending the symposium
The symposium will be held virtually on the mornings of March 20 and 21, 2024. To register your desire to attend, please complete the form on this link. We will keep you updated as we get closer to the time. A key feature of this symposium is to introduce scholars across disciplines with similar interests.