September 19, 2021
9/11 at 20: Reflecting on the Attack and 20 Years of the Post-9/11 Era – Webinar Recap
Image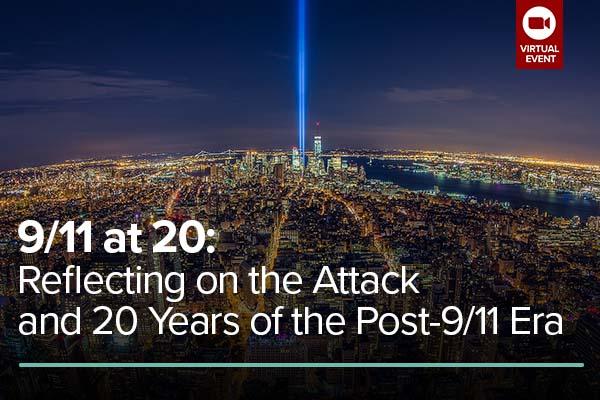 Description
This year marks the 20th anniversary of the terrorist attacks of Sept. 11, 2001. This also marks two decades of the tumultuous "Post-9/11 Era," and the end of 20 years of U.S. military involvement in Afghanistan.
On Friday, Sept. 10, 2021, the Mershon Center hosted an all-day event reflecting on the 9/11 attacks and the many profound ways they continue to shape our world. The first panel of speakers included personal recollections of Sept. 11, 2001. Contributors included people who were serving in Congress, the military, the CIA, presiding as a federal judge, living in New York and Washington, D.C., and attending grade school here in Ohio.  
Other sessions addressed cultural, strategic, and political implications; prevention of and recovery from violence by those affected by 9/11 and its consequences; and 9/11's enduring legal legacy.
The event in its entirety can be seen below. 
---