February 15, 2022
Mershon Graduate Fellows Forge Ahead Despite COVID Delays, Restrictions
Image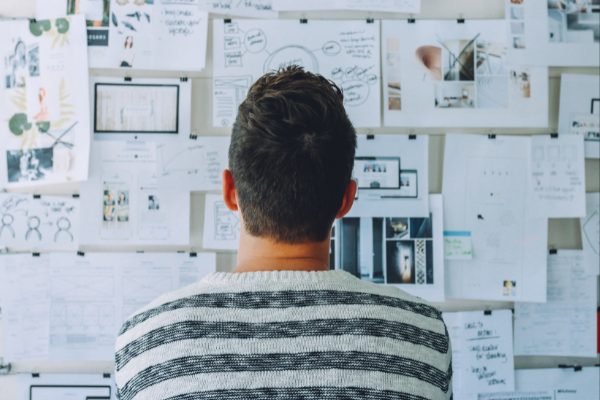 Description
The COVID-19 pandemic has affected nearly every aspect of the world's population since restrictions began increasing at the beginning of 2020. And while many restrictions have eased, for our Mershon graduate fellows, these restrictions have lasting impacts, including the ability to conduct vital research necessary to complete their dissertations.
The Mershon Center funds over a dozen graduate students' research projects each year, each relating to some aspect of international, national, or human security. A majority of these awardees use the grant to fund travel to different countries and regions to gather interviews, visit libraries, and more.
This was one major dilemma the pandemic restrictions created for students. How are they to finish a dissertation that relies so heavily on field work in another country?
But as researchers, they are taught to remain nimble and flexible with new information or roadblocks that may appear during their studies – and they have done just that.
Take a look at some ways our graduate fellows made the most of an uncertain and widespread situation.
Michael Corsi, PhD candidate, History Department
I'm a historian of Russia, looking specifically at the process of urbanization over the 19th and 20th centuries. My dissertation uses one city in particular – Ekaterinburg – as a microcosm of Russian urban growth more generally. Now, this might come as a shocker to some, but to write an accurate history of a specific place like a city, it's pretty important that one actually go there, breathe the air, talk to the people, let the urban sprawl and fracas of city life compress upon the senses. 
COVID ruined all of this for me. I was supposed to travel to Ekaterinburg in the summer of 2020 to visit the archives and libraries and make contact with local scholars at the Urals Federal University. Spring-summer 2020 also just happened to correspond to the WHO announcement that COVID-19 was a global pandemic. March 11, 2020, to be exact. I know this date because, at the time, I was on a related research trip to the Slavonic Library in Helsinki, Finland, one of the richest depositories of imperial-era publications in the world. 
We have a very sophisticated expression in English that you're all probably familiar with: to be up a certain kind of creek without a paddle. Well, for me the Baltic Sea was the creek, American Airlines flight 8987, the paddle.
The flight was cancelled, and I was stuck in Helsinki, hostel reservation close to expiring and not a thousand dollars in my bank account. Fortunately, I was able to book a last-minute flight out of Helsinki, which was about twenty hours longer than it needed to be and had three layovers.
But it hasn't all been negative. The extra time I've had to stay home and not worry about international travel obligations has allowed me to participate in quite a few smaller research projects I otherwise would have overlooked. For instance, I was granted a fellowship at the Kennan Institute in Washington, D.C. – one of the biggest think tanks in the country – at the beginning of 2021, and later this same year I was awarded another fellowship to do research at the University of Illinois. Specifically, I worked in their Slavic Library with the bibliographers to augment my collection of secondary books and articles on Ekaterinburg and the Urals. These are both prestigious institutions, well respected for the scholarship they produce on Russian history and policy, and I was fortunate to have the chance to utilize their resources, both human and material. 
Another advantage has been the opportunity to do a deep dive in the several reels of newspapers I have collected from Ekaterinburg, published between 1887 and 1917. I would not have had time to read through these as thoroughly as I have if I had gone to Ekaterinburg straight away and returned with a hard drive full of archival documents to review.
Newspaper articles tend to be some of the most interesting and thought-providing sources to look at, and much of my original research proposal has changed in light of what I've read so far.
Katherine Mooney, PhD candidate, History Department
As someone who was trained to be a historian of Africa, I—like many of my peers—believe in the importance of being there, in-country. There are both practical and ethical reasons for fieldwork: mainly regarding the kinds of historical sources you can engage with, addressing one's positionality as a researcher, and long-term relationship-building, which is crucial to any successful research partnership.
While navigating this global pandemic has been challenging, I have also seen it as a tremendous opportunity to strengthen or rethink my collaboration with other scholars and to better appreciate the accessibility of digital archives. I have also better understood the creativity and savvy it takes to mold your research project to not only fit the parameters of your program's requirements, but to also fit your (now tighter) schedule, current resources (instead of relying on future ones), and personal (and health-based) limitations.
So, after all these years training to be in-country, what do you do when you aren't sure if you can really go back to Zambia or Tanzania safely and ethically? How do you finish a dissertation project that was, in many ways, dependent on being there?  Well, as I continue to learn, you must improvise.
I re-evaluated how much archival work I had really brought back from my last research trip to Lusaka in 2019; it turns out I had more than I had realized! I started grouping documents and topics a little differently, by combining them with other sources I had found, to try to stretch and then deepen my chapter blueprints. I also tried to conceptually rethink some of my chapters, which led me to see my project as, simply, a multi-sited one. This opened doors to other sources I hadn't considered before—ones I could request through Ohio Link!
I started reaching out to my colleagues, to ask for advice, to commiserate with them, and to make reciprocal pacts on resource sharing. And the Mershon Center has been kind enough to support me in paying these colleagues for their time and hard work as historical researchers (from awarded grant funds). I owe a huge debt, for instance, to my dear friends Dr. Waylon Chen (OSU Physics '19) and Carly Lucas (Ph.D. candidate of African history at Wisconsin-Madison), for procuring so many of the documents that are saving my dissertation from certain failure.
I began to better strategize when it comes to research trips. When I requested additional funding from the Mershon Center, which has been graciously supporting my project all along, I tried to find one archival base that held multiple records of interest (instead of traveling to all of the archives of origin). So, this meant traveling to the British Library might be more time- and cost-effective than traveling to Zambia and then to Taiwan and then to the UK. Because, let's face it, I'm running out of time for research trips after losing two years to COVID! I certainly would have had more time to really comb through these archives better in a pre-pandemic world, but at this point I am working with what I got—with what archives are even open.
I have tried not to lose hope for my original plans. While I am clearly aggressively maneuvering to finish my dissertation by the end of my six years at Ohio State, I am not giving up. I am just temporarily tabling my plans to interview Zambian policymakers or to locate UNZA student pamphlets from the 60s and 70s. I have just recognized that those future research trips can still improve my dissertation—by making it a better future book. And that, sometimes, the best dissertation is a done dissertation.
Ultimately, I have just come to some difficult, but important, personal conclusions: I love my topic and I love historical research, but I also need to be pragmatic about what I can accomplish in x amount of time. But I believe that this process of re-prioritizing has led me to be a more flexible and creative scholar, a more collaborative colleague, and a more motivated writer overall.       
Matthew Spearly, PhD candidate, Political Science Department
At the beginning of 2020, as a third-year PhD candidate in the Ohio State Department of Political Science, I was in the process of creating and defending my dissertation proposal. Previously, I had conducted preliminary field research in Argentina, and formed a foundation for my dissertation with a study of the commodities export boom and the politics of social programs in Latin America. At that time, my plan for my dissertation was to expand that project with further research that would have involved extensive field research, travel, and interviews in Latin America. Of course, the COVID-19 pandemic removed or severely limited the prospects for this type of research.
As the pandemic continued, I reoriented my dissertation toward desk research that I could conduct from home with existing data sources. The study mentioned above remained the first component of my three-part dissertation, and I planned the second two pieces to focus on different aspects individuals' (in)security and political behavior. Grants from the Mershon Center for International Security Studies as well as the Department of Political Science enabled me to purchase access to the data required for this research from the Latin American Public Opinion Project (LAPOP).
With the LAPOP data I conducted the research for the second part of my dissertation, which examines the dynamic relationships between socioeconomic class, economic (in)security, and political behavior throughout the 2000s and 2010s. Currently, for the third piece of my dissertation—using LAPOP data collected during the pandemic—I am analyzing how and why different types of insecurity (e.g., economic, physical, food, health, etc.) lead to more support for anti-democratic values.
Obviously the pandemic created immense and tragic suffering for countless people. Speaking only of my research, the challenges presented by the pandemic—I believe—improved the project. First, in the dissertation proposal stage, I was forced to generate research plans that were especially tangible and achievable in the near-term. Second, the pandemic and the political developments surrounding it compelled me to consider even more carefully the causes and effects of individuals' (in)security. Third, my research previously had focused on insecurity and protections from various types of risks, and the pandemic presented the—overall, unfortunate—opportunity to examine how different people and governments respond to overwhelming, society-wide increases in insecurity.
Thus, the COVID-19 pandemic forced me to substantially reorient my research agenda and methods. These challenges, and the support I received as a result, in my opinion strengthened my dissertation project and sharpened its overarching focus on the consequential politics of insecurity and social protection.
---