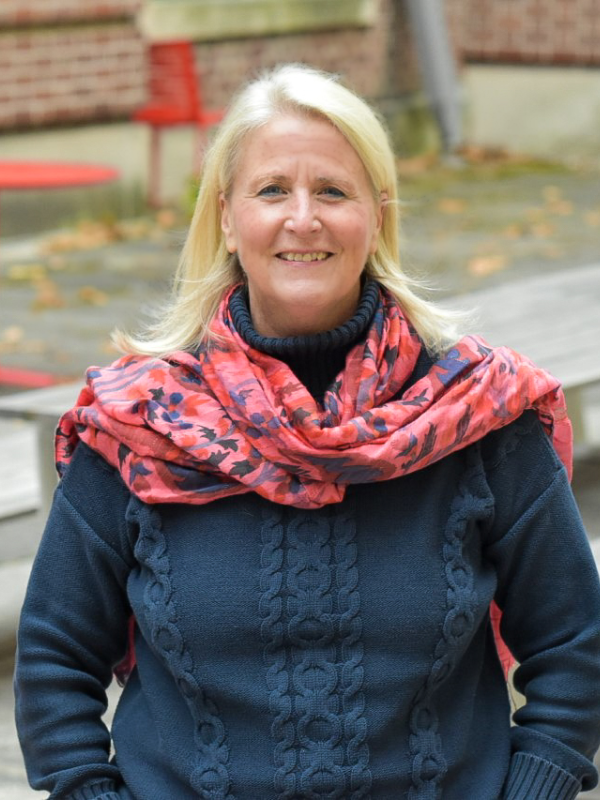 Teri Murphy
Associate Director
1010 Derby Hall
154 N. Oval Mall
Columbus, OH 43210
Education
Ph.D., Social Psychology, University of Cape Town
Teaching/Research
Teri Murphy is the Associate Director at the Mershon Center for International Security Studies. She has been actively engaged in conflict intervention and peacebuilding in several international contexts for the past 25 years. As a scholar, her primary research interests focus on the intersection between peace, human security, and development.
As a peacebuilding scholar-practitioner, Teri has assisted in the design of peace facilitation processes in conflict-affected settings including Burundi, Afghanistan, Northern Ireland, Turkey/Syria, and South Africa. She has worked extensively inside communities in transition with a focus on forced migration, trauma healing, and gender. She has been a consultant, educator, and facilitator for multinational-private, public, and non-profit organizations in Europe, Africa, the Middle East, and Central Asia.
Teri has written several policy briefs related to Turkey's mediative influence and aid approach in the region. Her 2017 co-authored publication offers comparative considerations for Syria's transition towards durable peace.
Job Duties
Teri works with international partners, OSU faculty, and interested students to promote good research, sound policy, and effective peacebuilding practice. Her duties include providing strategic and technical leadership for international consultations and peacebuilding activities; developing conflict sensitive field research methodologies; conducting research and producing knowledge to strengthen and encourage durable peace; and leading external engagements including building partnerships, networks, public outreach, and international collaborations
Links
Curriculum Vitae (pdf)
High-resolution photo
Publications
"Transformation Through Justice for Syria" (Istanbul Policy Center Brief, 2017)
"Simulation Games in Teaching International Relations: Insights from a Multi-Day, Multi-Stage, Multi-Issue Simulation on Cyprus" (International Studies Perspectives, 2014)
"Turkey's International Development Framework Case Study: Somalia" (Istanbul Policy Center Brief, 2014)
"Gender Mainstreaming: Turkey's Policies and Practices in Peacebuilding Initiatives" (Istanbul Policy Center Brief, 2013)
"War, Trauma and Reality: Afghan Women's Plight in Turkey" (Istanbul Policy Center Brief, 2013)
"Synthesis Report of the Baseline Study on Civilian Capacity: A CIVCAP Joint Research Project," contributor (Norwegian Institute of International Affairs, 2012)
"Turkey's Civilian Capacity in Post Conflict Reconstruction" (Istanbul Policy Center Brief, 2012)