November 4, 2020
Mershon Center Project Awarded $400,000 Carnegie Grant For First-Ever "Bootcamp" in Quantum Social Science
Image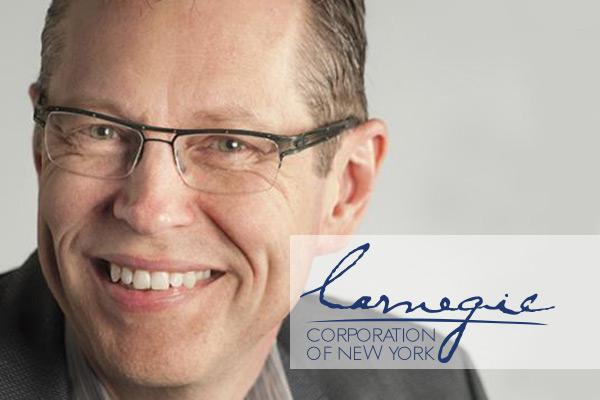 Description
Mershon Center Senior Faculty Fellow and Ralph D. Mershon Professor of International Security Alexander Wendt and two co-principal investigators received a $400,000, two-year grant from Carnegie Corporation of New York to develop a first-of-its-kind "bootcamp" to bring scholars from all the social sciences, including international relations, up to speed on the potential utility of quantum theory for their work.
Through the grant Wendt and his colleagues, Zheng Joyce Wang (Ohio State) and Michael Schnabel (University of Chicago), seek to push forward pedagogically the new and rapidly growing inter-disciplinary fields of quantum cognition and decision-making, quantum game theory, and quantum social theory, ontology and epistemology.  An early synthesis of this research may be found in Wendt's Quantum Mind and Social Science: Unifying Physical and Social Ontology (Cambridge, 2015), which raises the question of whether the classical physical and logical assumptions that have dominated modern thinking about the mind and society from its inception are in fact warranted.  If not – if human beings are better described as quantum systems – then the social sciences will need to be rebuilt on a quantum foundation to gain a proper understanding of our behavior.
Because the quantum question has never been confronted before, however, few social scientists currently have the technical, theoretical, and philosophical tools they would need to answer it. The Carnegie grant addresses this need by trying to stimulate the creation of a cadre of experts with capacities across the spectrum of quantum social science, from very abstract to very concrete.  The Mershon Center will organize two yearly, two-week intensive "bootcamps" for both students and established scholars in the social sciences to learn about quantum theory and its potential application to their research.  There will be lectures by eminent scholars in the mornings and smaller, guided workshops in the afternoons.  The goal of this immersion will be to give participants a chance to learn enough about quantum social science that, with a growing network of like-minded friends, they can continue learning and developing their quantum ideas after the camp is over.
Due to COVID-19, what was originally intended to be an in-person experience will be moving online for the first year (2021), which is requiring some redesign of the program and application process.  In the meantime, anyone interested in being added to the mailing list is encouraged to contact Alexander Wendt at wendt.23@osu.edu.
News Filters:
---