May 3, 2023
UN diplomat David Chikvaidze visits Mershon and presents book about his father
Image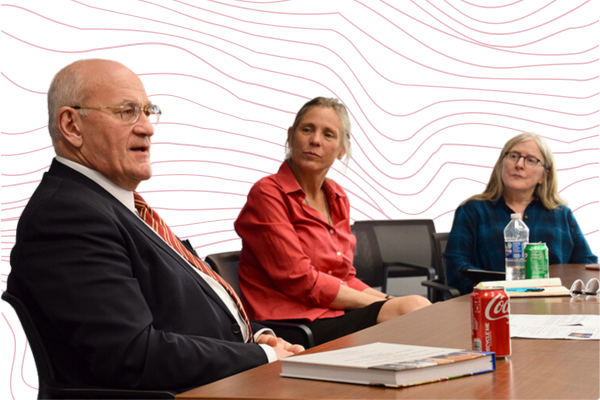 Description
On April 20, the Center for Slavic, East European and Eurasian Studies, Ohio State University Libraries, and the Mershon Center for International Security Studies welcomed U.N. Diplomat David A. Chikvaidze, Ph.D., to their campus. Chikvaidze, who currently serves as the Chef de Cabinet to the Director-General of the United Nations Office at Geneva, has over 30 years of foreign service experience.
During an informal lunch hosted by the Mershon Center, Chikvaidze engaged with affiliates, sharing anecdotes from his time as a Soviet diplomat, working for Gorbachev and Yeltsin, and his experiences with the UN, including his frustration over UN deliberations on the Rwandan genocide. Attendees appreciated his unique perspective on historical events.
In addition to the campus event, Chikvaidze spoke about his diplomatic career at the Columbus Metropolitan Club, which can be viewed on YouTube.
---