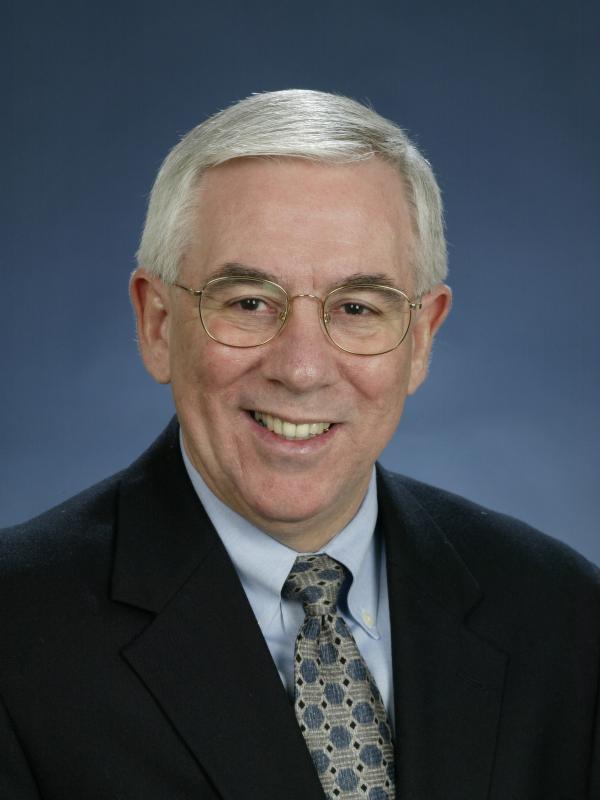 Paul Beck
Emeritus Professor and Academy Professor of Political Science
2189 Derby Hall
154 N Oval Mall
Columbus, OH
432101
Education
Ph.D., University of Michigan (1971)
M.A., University of Michigan (1968)
A.B., Indiana University (1966)
Teaching/Research
Paul A. Beck is Emeritus Professor and Academy Professor of Political Science at The Ohio State University and co-coordinator of the Comparative National Election Project (CNEP), which has now conducted election surveys in 54 elections across the world.
Before retiring in 2012, Beck was Distinguished Professor of Social and Behavioral Science and Professor of Political Science with courtesy professor appointments in the School of Communication and Department of Sociology at Ohio State. He chaired the Department of Political Science from 1991 to 2004 and was dean of the College of Social and Behavioral Sciences from 2004 to 2008.
Beck has published widely in leading professional journals on voting behavior, political parties, and public opinion. He was author/co-author of four editions of Party Politics in America (1988, 1992, 1997, and 2001) and co-editor of Voting in Old and New Democracies (2016) and Electoral Change in Advanced Industrial Democracies (1984).
In 2016, he co-authored articles on cross-national discussion networks in the International Journal of Public Opinion Research and Oxford Handbook of Political Networks. His co-authored 2017 article "Americans Are More Exposed to Difference than We Think" appears in Social Networks. His co-authored "What Happened to the Ground Game in 2016" is published in The State of the Parties 2018.
Currently, he is the co-PI for national post-election surveys in the United States 2016, France 2017, and Britain 2017 elections -- the latter supported by his fifth grant from the National Science Foundation. His most recent research papers have focused on the impact of "fake news" in the 2016 U.S. presidential election and on populist voting in recent elections in the United States, Britain, France, and Germany.
Beck is recipient of the Distinguished Scholar and Distinguished University Service awards from The Ohio State University and the American Political Science Association's Goodnow Award for distinguished service to the profession, and its Eldersveld Award for lifetime professional contributions to the field of political organizations and parties. Over the course of his career, Beck has chaired the thesis committees for 37 Ph.D. and 9 Honors students.
In recent years, he has provided political commentary for a wide variety of local, national, and international media.
Faculty Links
Curriculum Vitae (pdf)
Department web page
Media Links
WOSU: Sherrod Brown's 2020 Road Trip (2019)
WOSU: What Happened To The Tea Party Wing Of The GOP (2019)
WOSU: State of the Union (2019)
Statehouse News Bureau: U.S. Senator Sherrod Brown Is Thinking About A Run For President In 2020 (2019)
WOSU: Ohio Runs Red (2018)
Statehouse News Bureau: The Debate Over Debates: Why Do Many Candidates Shy Away From Them And Does It Matter Anyway? (2018)
WOSU: Ohio's 12th District Rematch Pits Ground Game Against Demographics (2018)
WOSU: Dark Money and Politics (2018)
WOSU: Get Out the Vote (2018)
WOSU: Ohio 12th District Special Election (2018)
WOSU: Ohio's 12th District Race (2018)
WOSU: Bush-Biden Poll (2018)
WOSU: Immigration Crisis in Ohio's Midterms (2018)
WOSU: Gov. Kasich's State of the State (2018)
WOSU: President Trump's State of the Union (2018)
WOSU: The Trump Administration in 2018 (2018)
Mershon Center: Mershon affiliates win NSF grant for comparative elections study (2017)
WOSU: National Politics Roundtable (2017)
WOSU: Puerto Rico and Statehood (2017)
WOSU: Barack Obama's Legacy (2017)
WOSU: Politics in 2016 (2016)
WOSU: Election Day (2016)
Political Science: Reflections on the 1968 Democratic Convention: Riots, Lessons Learned and a 2016 Comparison (2016)
WOSU: The GOP National Convention in Cleveland (2016)
WOSU: The History of U.S. Political Conventions (2016)
WOSU: Political Scientist Says Kasich Presidential Campaign Appears To Be Over (2016)
WOSU: Democratic Socialism, Deconstructed (2016)
Media Relations: Election 2016: Ohio Politics (2016)
Mershon Center: Elections project website comes to Mershon (2015)
Media Relations: Early voting in Ohio (2012)
Media Relations: Importance of Presidential Debates (2012)
Media Relations: Implications of Ohio Primary on GOP Nomination (2012)
Media Relations: What Is Going Through Minds of Republican Voters (2012)
Mershon Projects
Comparative National Elections Project Research Conference, with Richard Gunther (2018-19)
Comparative National Elections Project IV, with Richard Gunther and William Liddle (2017-18)
Mershon Center Conference of the Comparative National Elections Project, with Richard Gunther, William "Chip" Eveland, and Erik Nisbet (2016-17)
Consolidating and Institutionalizing the Comparative National Election Project, with Richard Gunther, William "Chip" Eveland, and Erik Nisbet (2014-15)
The Fourth Wave of Democratization and the Comparative National Elections Project, with Richard Gunther, Chip Eveland, Erik Nisbet, and William Liddle (2013-14)
Comparative National Elections Project, with Richard Gunther, Chip Eveland, and Erik Nisbet (2009-10, 2010-11, 2011-12, 2012-13)
Democracy Studies Speaker Series (2011-12)