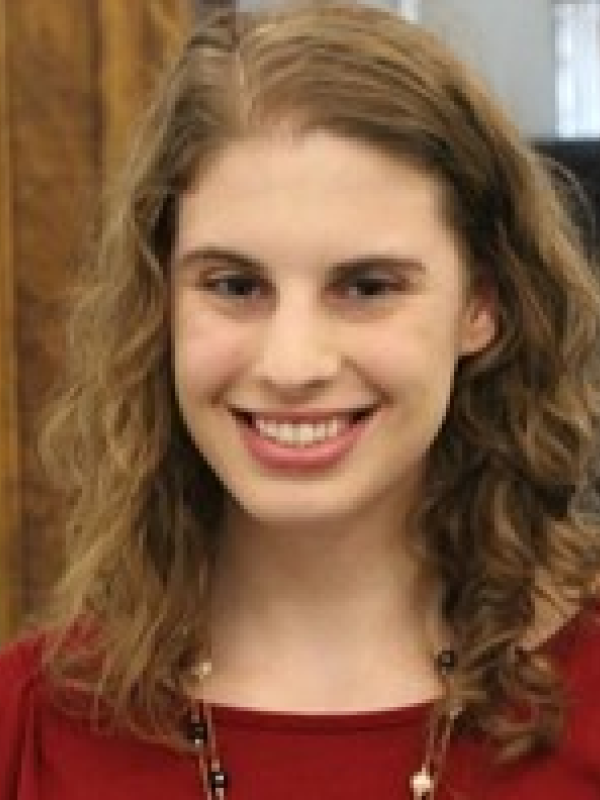 Erin Dyer
Events and Program Associate
127 Mershon Center
1501 Neil Ave
Columbus, OH 43201
Education
B.A., International Studies, Wittenberg University
Job Duties
Erin is responsible for events planning and coordination at the Mershon Center. She is the person to see to schedule a speaker or event. She conducts event management, compiles information about speakers, updates events on the website, and is responsible for A/V technology at events. Erin is also responsible for the grants application process, including the faculty and student research grants and the undergraduate study abroad scholarship. Finally, she supervises the Mershon Center's student work force and provides support to Mershon Center Director Christopher Gelpi.
Professional Experience
Erin joined the Mershon Center in September 2018 as events and program associate. Upon graduating, Erin served in Lutheran Volunteer Corps in Minneapolis, where she worked as the communications and development assistant at Global Health Ministries, a non-profit organization that sends medical supplies to partner countries around the world. After that, she worked at Ohio Dominican University as an international student recruiter, immigration coordinator, and study abroad advisor. While in undergrad, Erin studied abroad in Lutherstadt-Wittenberg, Germany, where she studied German and U.S. media portrayal of immigrants and taught English at a local elementary and middle school.