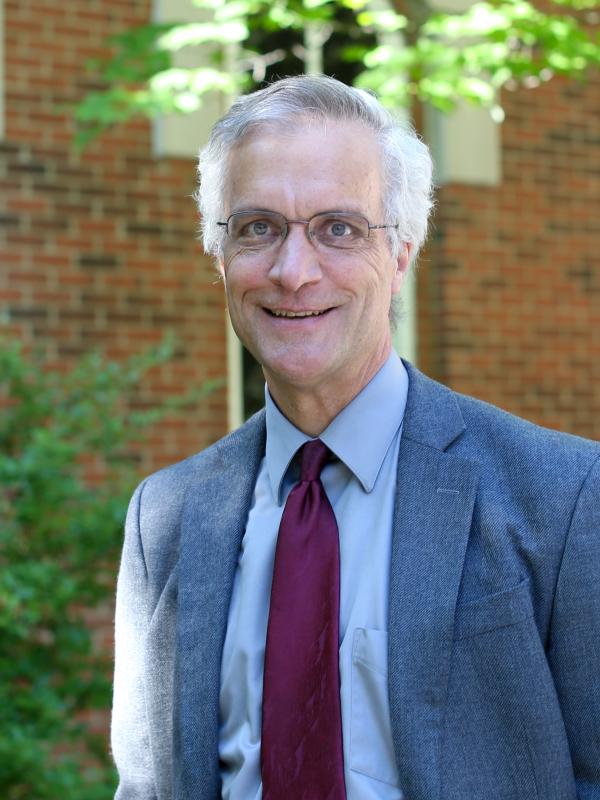 Peter Hahn
Professor of History; Divisional Dean, Arts and Humanities
186 University Hall
230 N. Oval Mall
Columbus, OH 43210
Education
Ph.D., Vanderbilt University, History (1987)
M.A., Vanderbilt University, History (1984)
B.A., Ohio Wesleyan University, History (1982)
Teaching/Research
Peter Hahn is professor of history and divisional dean of arts and humanities at The Ohio State University. He served as chair of the History Department in 2006-15.
An accomplished research scholar, Hahn has published seven books on the history of American diplomacy in the Middle East, including Missions Accomplished? The United States and Iraq since World War I and Historical Dictionary of U.S.-Middle East Relations (Oxford University Press, 2011), as well as scores of articles, essays, and reviews.
Hahn has conducted research in the archives of the United States, Israel, Britain, and France; delivered scholarly papers and invited lectures in 10 countries; consulted with policymakers in the U.S. Departments of State, Defense, and Justice and with senior officers of the Ohio National Guard; and given interviews to the media on five continents.
In 2002-15, Hahn served as executive director of the Society for Historians of American Foreign Relations (SHAFR), a professional society of some 1,500 members residing in 44 countries. He was elected to serve as president of SHAFR in 2018.
Hahn has advised or co-advised more than three dozen doctoral dissertations in U.S. foreign relations history. He has taught thousands of undergraduates in courses on the history of U.S. foreign relations and modern U.S. history. He helped to launch an undergraduate study abroad program on World War II and its impact on the modern world.
Hahn won the 1998 Stuart L. Bernath Lecture Prize (for excellence in teaching and scholarship), and in 1995 he held a Fulbright Senior Research Fellowship in Jerusalem. In 2010, Ohio Gov. Ted Strickland appointed Hahn to a five-year term on the State of Ohio's War of 1812 Bicentennial Commission.
Faculty Links
Curriculum Vitae (pdf)
Department web page
Media Links
Ohio State Insights: What caused 9/11 — and the consequences that linger (2019)
Origins: The Long Shadow of the June 1967 War (2017)
Mershon Center: Hahn wins distinguished service award (2017)
History Department: Hahn Recognized with Distinguished Service Award (2017)
Mershon Center: Hahn named divisional dean of Arts and Humanities (2015)
Arts and Sciences: Remembering D-Day: A 70th Anniversary Commemoration (2014)
Arts and Sciences: Don't Give Up the Ship! (2014)
Arts and Sciences: Boots on the Ground in Europe: Ohio State Students Head-out to Explore the War that Changed the World (2013)
Mershon Center: Ohio State students walk in footsteps of World War II veterans in Pacific (2012)
WOSU video: World War II Pacific Tour (2012)
Arts and Sciences: History's European WWII Tour for Alumni & Friends Showcases New Undergraduate Program (2012)
Arts and Sciences: Students Take WWII Pacific Trip to Office of the President (2012)
Arts and Sciences: On the sands of Iwo Jima: Hahn and Mansoor lead South Pacific tour (2012)
Arts and Sciences ASCent: On hallowed ground (2012)
Origins: A century of U.S. relations with Iraq (2012)
Mershon Projects
Passport: Newsletter of the Society for Historians of American Foreign Relations, with Mitchell Lerner (2003-15)
The United States and Public Diplomacy: Toward an International History, with Robert McMahon (2006-07)