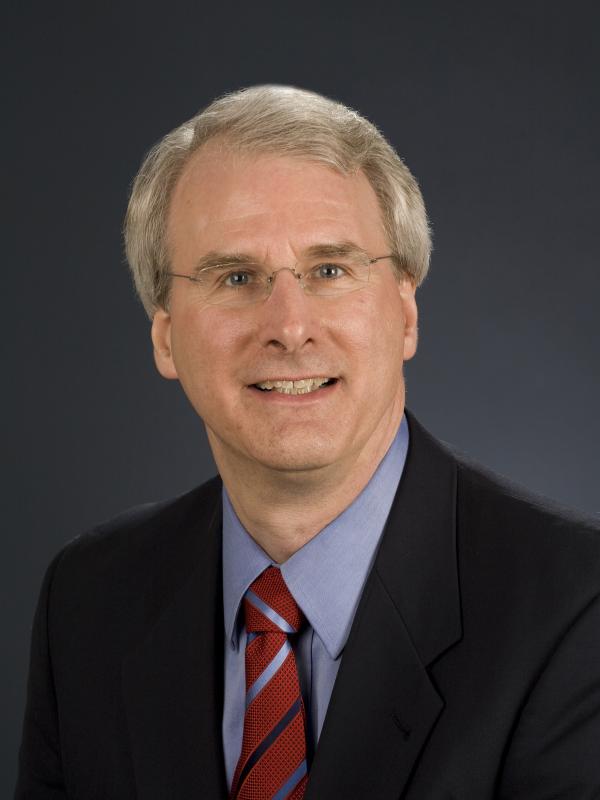 Richard Herrmann
Social and Behavioral Sciences Distinguished Professor Emeritus
2160 Derby Hall
154 N Oval Mall
Columbus, OH 43210

105E Mershon Center
1501 Neil Ave.
Columbus, OH 43201
Education
Ph.D., University of Pittsburgh, Political Science (1980)
M.A., University of Pittsburgh, Public and International Affairs (1976)
B.A., Miami University of Ohio, Political Science (1974)
Teaching/Research
Richard Herrmann is Social and Behavioral Sciences Distinguished Professor Emeritus and former chair of the Department of Political Science.  He directed the Mershon Center for International Security Studies from 2002-11.
Herrmann has written widely on security affairs, international relations and foreign policy.  He is author or editor of three books, including:
Transnational Identities: Becoming European in the EU (edited with Thomas Risse and Marilynn Brewer) (2004)
Ending the Cold War: Interpretations, Causation and the Study of International Relations (edited with Richard Ned Lebow) (2004)
Perceptions and Behavior in Soviet Foreign Policy (1985)
Herrmann has also published more than 30 articles and book chapters.  His work has appeared in such journals as American Political Science Review, International Organization, International Security and World Politics.  From 1990-95, he was co-editor of International Studies Quarterly, the flagship journal of the International Studies Association.
Besides his scholarship, Herrmann also has a wealth of practical experience.  From 1989-91, he was a member of Secretary of State James Baker's policy planning staff at the U.S. Department of State. From 1992-95, he worked with the U.S. Information Agency to hold conflict resolution workshops for scholars and policy-makers from India, Pakistan, Israel, Palestine, Jordan, Syria, Egypt, Algeria, Russia, Saudi Arabia, Kuwait, and the United States. And in 1996-97 he was a member of the Council on Foreign Relations of New York task force that produced the book Differentiated Containment: Rethinking U.S. Policy in the Gulf.
Herrmann received the Faculty Award for Distinguished University Service in 2008 and was named Joan N. Huber Faculty Fellow in the College of Social and Behavioral Sciences from 2007-10. He received a National Science Foundation grant for "Understanding Global Tensions: A Sociology and Political Science Workshop," with Katherine Meyer in 2004. Herrmann is also the recipient of fellowships from the Harriman Institute, Ford Foundation, and Mellon Foundation. 
Faculty Links
Curriculum Vitae (pdf)
Department web page
Media Links
Arts and Sciences: Mershon Center explores future of U.S. military, democracy (2018) 
Mershon Center: Area companies learn to navigate political risk (2016)
Political Science: Herrmann named to Board of Trustees committee (2015)
Columbus Metropolitan Club: Russian Roulette, Putin's Gamble (2014)
Columbus Council on World Affairs: Syria: Gunfire, Ceasefire, and Implications for the Future (2012)
Arts and Sciences: Political science professor will give winter commencement address (2012)
Arts and Sciences: New chair of Political Science (2011)
Columbus Council on World Affairs: U.S. Foreign Policy in the Middle East (2011)
Ohio State Video: Meet the Experts (2009)
Office of International Affairs: Rick Herrmann receives University Award for Distinguished Service (2008)
Mershon Projects
Mershon Center Director (2002-11)
Peace Matters: A Forum on the Discipline and Practice of Peace and Conflict Studies (2006-07)