January 10, 2022
Application period open for academic year 2022-23 faculty and student grant proposals
Image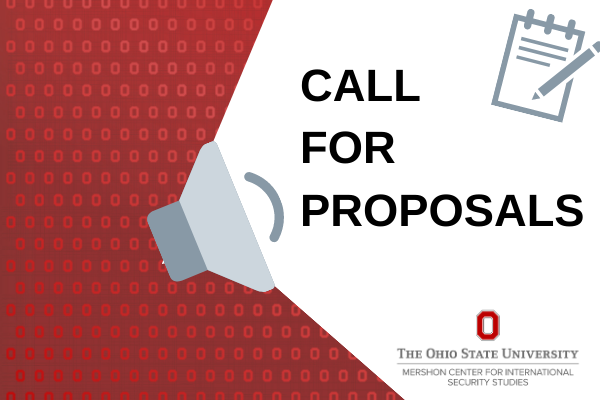 Description
The Mershon Center is pleased to announce the application period for 2022-23 grants is now open. Mershon funding opportunities, which include two brand new grants this year, support Ohio State faculty and student research that aim to advance interdisciplinary and collaborative approaches to international, national, and human security.

Over the past five years, the Mershon Center has funded 171 research projects totaling more than $1.6 million. These projects have resulted in published journal articles, books, invited talks, external funding, and more. 

In addition to the annual research grants, the center is pleased to offer a brand new funding opportunity for faculty -- the Mershon Center Catalyst Grant. This grant provides seed funding of up to $150,000 to one interdisciplinary research team over a 24-month period.

Another new funding opportunity is the Chadwick F. Alger Peace and Conflict Resolution Endowed Student Support Fund, which commemorates the late Mershon Fellow Chadwick Alger and funds an Ohio State undergraduate student who is engaged in research on peace studies and conflict resolution or will study abroad in a formal university program devoted to peace studies and conflict resolution. 

Click on each funding opportunity below to learn more and apply. 
Applications for each funding opportunity are now being accepted and the deadline to submit is Sunday, March 13 at 5 p.m. EST. Decisions will be emailed to all applicants in April, allowing faculty and students to plan for the next academic year.

We look forward to your learning more about your projects!
---