August 21, 2019
Wendt to be featured speaker at TEDxColumbus
Image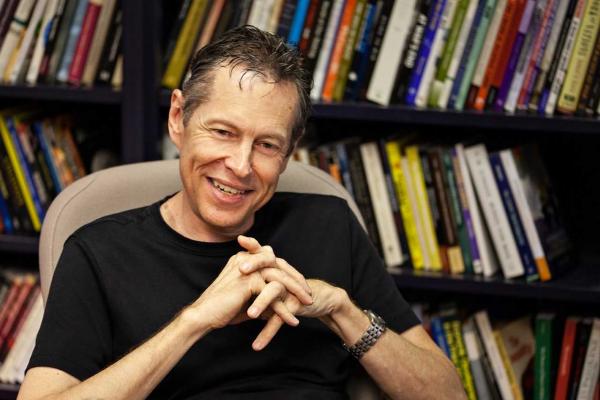 Description
Alexander Wendt, Ralph D. Mershon Professor of International Security, will be a featured speaker at this year's TEDxColumbus, to take place Friday, November 15, at Jo Ann Davidson Theatre in the Riffe Center, 77 S. High St. 
With the theme of "Spark," the event will center on small bundles of energy that ignite, activate, and build to something great. Tickets to the event are $100 and available at Ticketmaster. 
Wendt's research focusing on the philosophical aspects of international relations fits right into this idea. He is the author of Social Theory of International Politics (Cambridge, 1999), which in 2006 won the International Studies Association award for "Best Book of the Decade." Groundbreaking in its field, the book introduced social constructivism to the study of international relations, exploring how norms and shared values shape state behavior.
His most recent work, Quantum Mind and Social Science (Cambridge, 2015), goes beyond international relations to consider the possibility that human consciousness is a quantum mechanical phenomenon – in effect, that we are walking quantum computers. The book explores the implications of this perspective for the social sciences and was the basis of Mershon's Quantum Theory and the International conference in April 2018.
A 2013 survey of 1400 international relations scholars named Wendt as the most influential scholar in the field over the past 20 years.
Wendt has also long considered a topic taboo in academia -- UFOs and extra-terrestrial beings, and what their potential discovery could mean for our civilization and politics. His article "Sovereignty and the UFO" in Political Theory (2008) outlines his thoughts on the subject. A condensed version appeared as "Militant Agnosticism and the UFO Taboo," in UFOs: Generals, Pilots and Government Officials Go on the Record (Harmony Books, 2010), edited by Leslie Kean. 
Other publications include New Systems Theories of World Politics, edited with Mathias Albert and Lars-Erik Cederman (Macmillan, 2010), based on a conference held at the Mershon Center in 2005. He has also published articles in International Organization, American Political Science Review, Review of International Studies, European Journal of International Relations, International Security, and Politics and Society.
He was also a founding editor of International Theory: A Journal of International Politics, Law and Philosophy (Cambridge), with Duncan Snidal to bring together scholarship from international relations theory, international legal theory, and international political theory. 
Before coming to Ohio State in 2004, Wendt taught at Yale University, Dartmouth College, and University of Chicago.
---