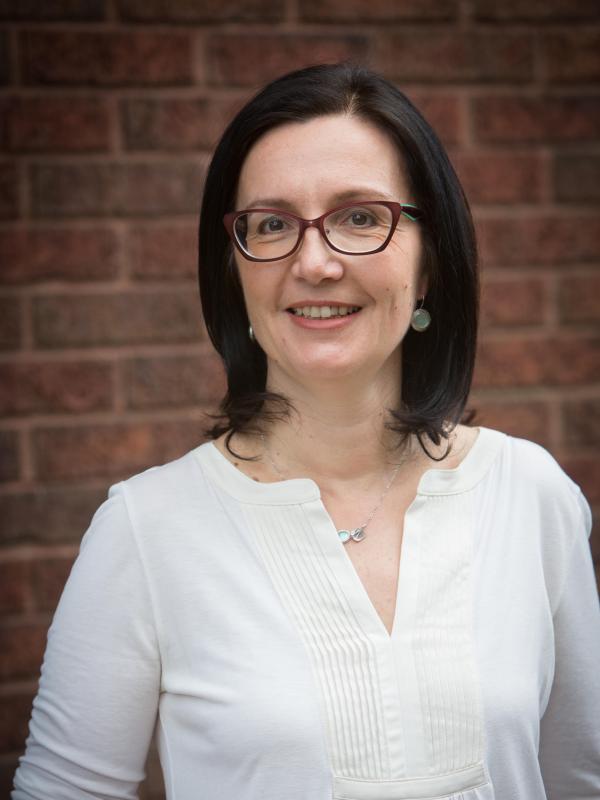 Theodora Dragostinova
Associate Professor of History
236 Dulles Hall
230 Annie and John Glenn Avenue
Columbus, OH 43210
Education
Ph.D., History, University of Illinois at Urbana-Champaign (2005)
M.A., History, University of Florida (2000)
B.A., History and Archaeology, University of Athens, Greece (1998)
Teaching/Research
Theodora Dragostinova is an associate profesesor of history at The Ohio State University. Her work focuses on nation-building, refugee movements, and minority politics in eastern Europe, with a particular emphasis on the Balkans.
Dragostinova is the author of Between Two Motherlands: Nationality and Emigration among the Greeks of Bulgaria, 1900-1949 (Cornell University Press, 2011). Her book was shortlisted for the Joseph Rothschild Prize in Nationalism and Ethnic Studies of the Association for the Study of Nationalities; and the Edmund Keeley Book Prize of the Modern Greek Studies Association. The book was awarded the Past President Bronze Award from the Association for Borderlands Studies.
Expanding her work on nationalism, in 2011 she organized at the Mershon Center, with Yana Hashamova, a conference entitled "Beyond Mosque, Church, and State: Negotiating Religious and Ethno-National Identities in the Balkans." The volume that resulted out of this conference is Beyond Mosque, Church, and State: Alternative Narratives of the Nation in the Balkans (CEU Press, 2016).
She is also working on a second book project, tentatively entitled "Communist Extravaganza," a transnational study of the years of late socialism in Bulgaria through an examination of cultural politics and national commemorations. Based on research in Bulgaria, Hungary, Great Britain, Austria, Germany, France, and the United States, this book engages the global Cold War order through the experiences of a small state, Bulgaria, and its cultural engagements with the world. In connection to this project, Dragostinova organized a workshop on Iron Curtain Crossings: Eastern Europe and the Global Cold War in March 2016 with support of a grant from the Mershon Center.
Dragostinova has been actively involved in the work of the Race, Ethnicity, and Nation (REN) Constellation of the History Department, which explores these three concepts in a comparative, transnational perspective. She was also a part of the team of eight faculty members who organized the first Ohio State University Sawyer Seminar on the Comparative Study of Cultures, funded by the Andrew W. Mellon Foundation, under the title "CrossRoads: Culture, Politics, and Belief in the Balkans and South Asia." Between 2016-2018, she was a team members of the Global Mobility Project at Ohio State. She is currently a faculty fellow for the Im/Mobility focus area of the Global Arts + Humanities Discovery Theme while she is also leading the Migration, Mobility, and immobility Project.
Dragostinova has received grants and fellowships from the Social Science Research Council, the American Council of Learned Societies, Harry Frank Guggenheim Foundation, International Research and Exchanges Board (IREX), and American Historical Association. The dissertation on which her book is based received the John O. Iatrides Prize from the Modern Greek Studies Association for the best English-language dissertation on a Greek topic. Her work has appeared in Nationalities Papers, Slavic Review, East European Politics and Societies, Journal of Genocide Research, and Journal of Contemporary History.
Faculty Links
Curriculum Vitae (pdf)
Department web page
Media Links
Mershon Center: Mershon affiliates part of $300,000 State Department grant (2019)
History Department: Theodora Dragostinova Receives Paul W. Brown Award (2017)
Origins: Refugees or Immigrants? The Migration Crisis in Europe in Historical Perspective (2016)
Slavic Studies: Faculty group receives $175,000 Mellon Foundation grant (2012)
College of Arts and Sciences: Faculty Group Receives $175,000 Mellon Foundation Grant (2012) 
Origins: 1989 Twenty Years On: The End of Communism and the Fate of Eastern Europe (2009)
Mershon Projects
The Cold War from the Margins: Bulgarian Culture and the Global 1970s (2019-20)
Iron Curtain Crossings: Eastern Europe and the Global Cold War (2015-16)
Unlikely Encounters in the Cold War: Bulgaria and the Global Order (2013-14)
Making Nations: The Struggle over National Classifications in (Post-) Ottoman Macedonia (2011-12) 
Beyond Mosque, Church, and State: Negotiating Religious and Ethno-National Identities in the Balkans (2011-12)