October 10, 2019
Mershon affiliates part of $300,000 State Department grant
Image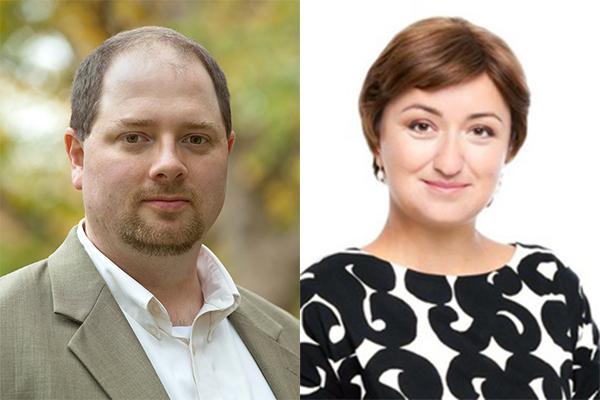 Description
Four Mershon affiliates are part of a $300,000 grant from the State Department to create the Serbian Educational Alliance.
The grant, administered by the Center for Slavic and East European Studies, will increase collaborations between The Ohio State University and University of Belgrade with support from the U.S. Embassy in Belgrade. The alliance will officially begin in January 2020 and run through December 2021.
Throughout the two years of the grant, the Serbian Educational Alliance will foster activities in three primary areas: classroom activities, research, and joint seminars and workshops. Mershon faculty affiliates will be working in the areas of research and collaboration.
In the area of research, Olga Kamenchuk and Erik Nisbet from School of Communication, working with Serbian scholars from University of Belgrade, will conduct a nationally representative survey of 1,500 Serbians after the next Serbian parliamentary election in late 2019 or early 2020.
The survey, part of Mershon's Eurasian Security and Governance Program and Comparative National Elections Project, is designed to evaluate Serbian democratic governance, foreign policy perceptions and preferences, and the influence of domestic and foreign information sources from a citizen perspective.
This tool has been used to assess influence of domestic and foreign disinformation on voter behavior and preferences in several European countries including France, Great Britain, Germany, Ukraine, and Russia. The methodology will be employed to benchmark how endorsing disinformation may have influenced Serbian voters' political preferences and foreign policy attitudes.
This survey will also provide a vehicle to enhance academic exchange between Serbian and American researchers. The development of the survey questionnaire, data collection, analysis, and presentation will be done jointly between Ohio State researchers and Serbian academic counterparts with scientific data and findings shared between all members of the international team.
The project includes a series of academic research exchanges between Serbian and American scholars, with Serbian scholars visiting Ohio State and meeting and working with American scholars from the Eurasian Security and Governance Program, Comparative National Elections Program, and Center for Slavic and East European Studies. After the data collection and analysis is complete, American scholars will visit Serbia to conduct a series of joint public presentations of the findings.
Another purpose of the Serbian Educational Alliance is to create a series of collaborative seminars, workshops, and conferences to provide face-to-face opportunities for faculty and students at both Ohio State and University of Belgrade to interact with each other.
Mershon affiliate Yana Hashamova, chair of Slavic and East European Languages and Cultures, will offer a one- or two-day workshop in Belgrade to give students background in relevant theories about media, identity formation, and viewership.
Theodora Dragostinova, associate professor of history, will travel to Belgrade to explore establishing a study abroad program for Ohio State students, as well as establish a new research collaboration with Serbian scholars on the topic of Yugoslavian influences in Africa and the Middle East during the Cold War.
Find out more about the Serbian Educational Alliance at the Center for Slavic and East European Studies.
---