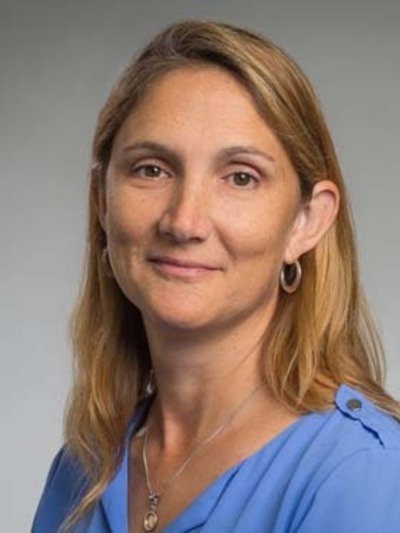 Kendra McSweeney
Professor of Geography
1164 Derby Hall
154 N. Oval Mall
Columbus, OH 43210
Education
Ph.D., Geography, McGill University (2000)
M.Sc., Geography, University of Tennessee, Knoxville (1993)
B.A., Geography, McGill University (1991)
Teaching/Research
Kendra McSweeney is a professor of geography with primary interests in human-environment interactions, focusing on cultural and political ecology, conservation and development, resilience, demography, and land use/cover change.
Her current projects include a long-term study of indigenous livelihoods in eastern Honduras, an NSF-funded project on human-forest dynamics in southeast Ohio, and a research program that tracks the nature and implications of demographic change among Latin America's indigenous populations.
A 2012 grant from the Mershon Center supported McSweeney's research in Honduras, where she found that drug trafficking was significantly contributing to deforestation. This research became the basis for an article in the journal Science that was widely covered in the media. This has led to additional grant funds for research on the relationship between climate, environment, and drug trafficking in Central America, as well as recommendations for international drug policy reform.
McSweeney won the Alumni Award for Distinguished Teaching in 2005 and was named Joan N. Huber Faculty Fellow in 2019.
Faculty Links
Curriculum Vitae (pdf)
Department web page
Media Links
Mershon Center: McSweeney, Newell receive Arts and Sciences honors (2019)
Arts and Sciences: Spring Recognition Ceremony honors distinguished teaching, mentorship (2019)
Geography Department: McSweeney's research written up in The Guardian (2017)
Geography Department: McSweeney Publishes Report on Drug Policy and Environment (2016)
Geography Department: McSweeney presents remarks at UN panel (2015)
Arts and Sciences: Drug Traffickers Destroy Central American Forests (2014)
Research News: Drug trafficking leads to deforestation in Central America (2014)
Arts and Sciences ASCent: The Honduran Project (2012)
International Studies: Navigating the Patuca River (2012)
onCampus: Geography Professor Kendra McSweeney brings Honduras closer to home (2012)
Research News: Climate-related disasters may provide opportunities for some rural poor, study suggests (2011)
Mershon Project
The Coming Storms: The Dynamics of Resilience to Climate Change, Political Stress, and Economic Shock in Eastern Honduras (2011-12)