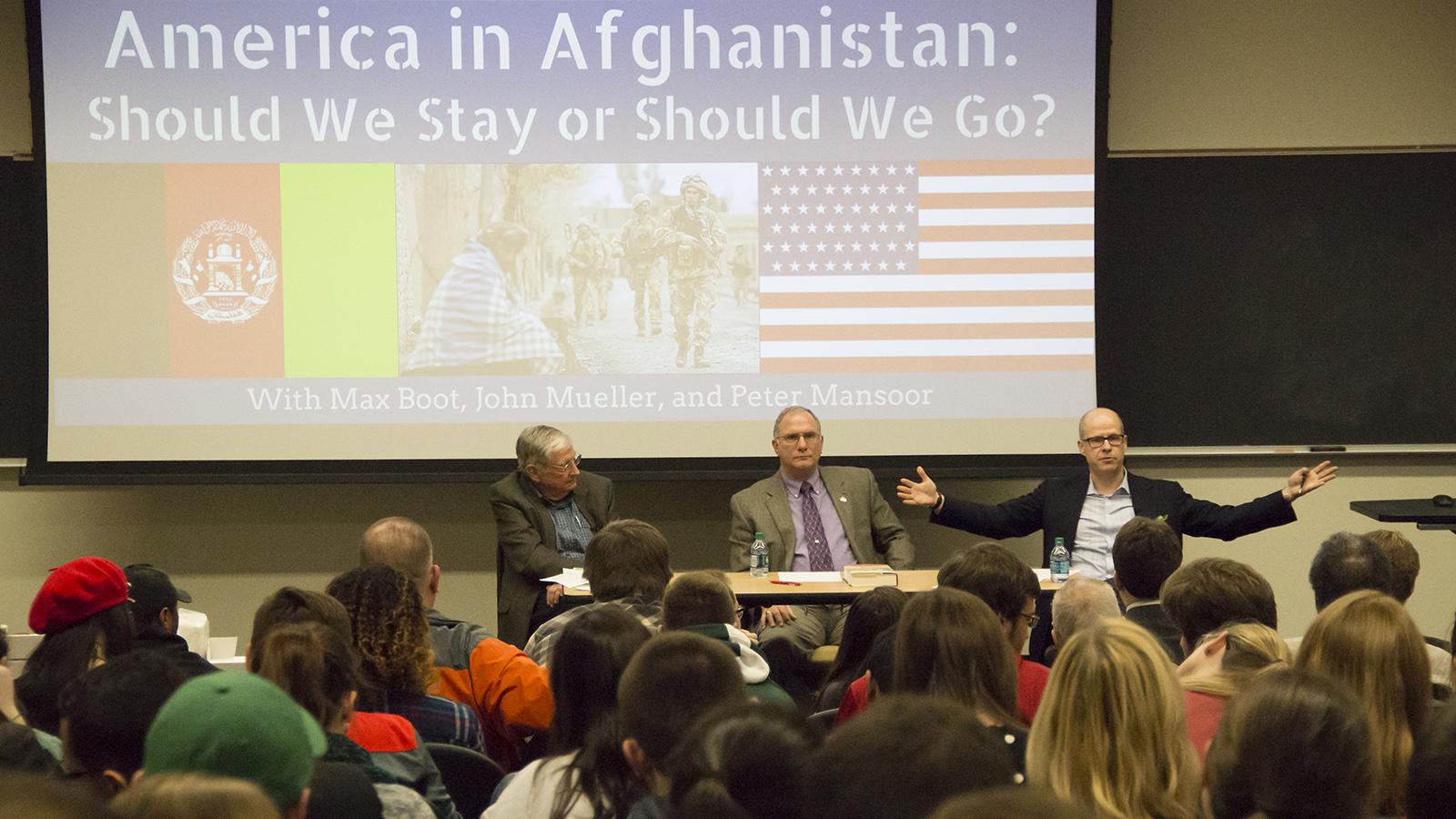 Body
The American foreign and military policy cluster focuses on the study of U.S. foreign relations, U.S. defense policy, and international relations, diplomacy, and war as they affect U.S. foreign policy and military affairs in both a contemporary and historical context. The cluster will examine these elements of power from both American and foreign viewpoints, in order to understand both the domestic drivers of policy and the impact of other nations on it. The cluster will examine foreign and military affairs holistically, along with all elements of power – diplomatic, economic, military, informational, financial, intelligence, cultural, and legal – that have an impact on them.
In this cluster, research on the formulation of U.S. policy and decision-making is welcome.  So is research on the role governmental leaders and institutions, including departments and agencies, among others, play in formulating and implementing U.S. policy. The cluster is also open to research on the role and effects of non-government organizations and interest groups on U.S. policy and decision-making. 
Although the focus of the cluster is on American policy, there is clear appreciation that this is impossible to evaluate, much less prescribe, without an understanding of the regional contexts in which the United States is involved.  Consequently, research on the regional political, diplomatic, economic, military, and social landscapes in which the United States is acting is also welcome, as long as the implications for U.S. foreign and/or military policy are made clear. 
Within the broader domain outlined above, for the next two years the cluster will focus on U.S. relations with Russia.  This includes research on direct U.S.-Russian diplomacy and on their respective interests and strategies, as well as research on the indirect aspects of U.S.-Russian relations in various regional settings; for example, in Europe, Asia, and the Middle East.  Along with the focus on U.S. and Russian behavior, the cluster will also focus on the mindsets, domestic interests, and decision-making processes that are shaping both the policies and trends in this relationship.
The American foreign and military policy cluster is directed by Mershon affiliates Richard Herrmann, Social and Behavioral Sciences Distinguished Professor Emeritus of Political Science; Peter Mansoor, Gen. Raymond E. Mason Jr. Chair in Military History; and Jennifer Siegel, Professor of History. An initiative within this cluster is Program for the Study of Realist Foreign Policy, directed by Randall Schweller.
Photo: (left to right) Mershon affiliates John Mueller and Peter Mansoor speak on a panel with author Max Boot on "America in Afghanistan: Should We Stay or Should We Go?" organized by the Alexander Hamilton Society at Ohio State on March 6, 2018.