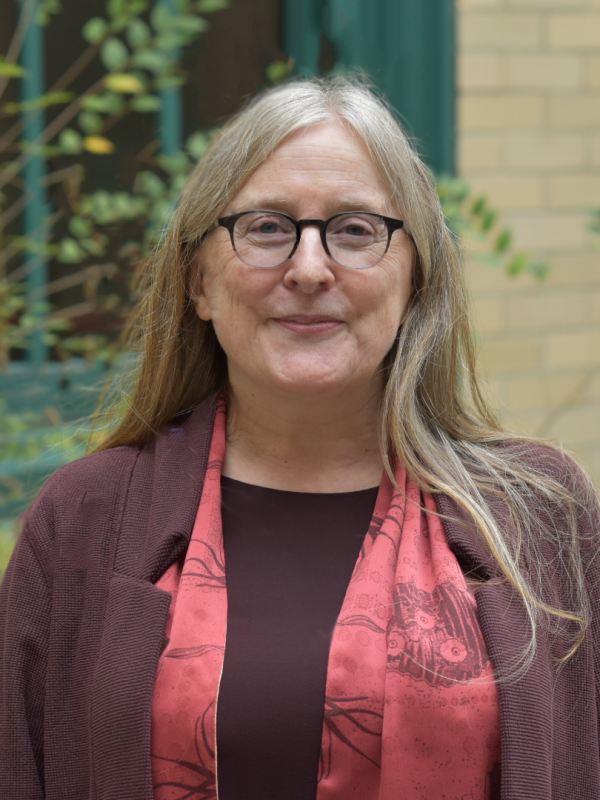 Dorothy Noyes
Director, Arts & Sciences Distinguished Professor of English and Professor of Comparative Studies
1010G Derby Hall
154 N Oval Mall
Columbus, OH 43210
Education
Ph.D., University of Pennsylvania, Department of Folklore and Folklife (1992)
M.A., University of Pennsylvania, Department of Folklore and Folklife (1987)
B.A., Indiana University, Department of English (1983)
Teaching/Research
Dorothy Noyes is College of Arts & Sciences Distinguished Professor of English, with a joint appointment in the Department of Comparative Studies and courtesy appointments in Anthropology, French and Italian, and Germanic Languages and Literatures; she also teaches in the Program in International Studies. In summer 2022 she began an appointment as Director of the Mershon Center for International Security Studies; in 2005-2014 she directed Ohio State's Center for Folklore Studies.
Noyes studies political performance and the traditional public sphere in Europe, with an emphasis on how shared symbolic forms and indirect communication facilitate coexistence in situations of endemic social conflict. She also writes on folklore theory and the international policy careers of culture concepts. Among her books are Fire in the Plaça: Catalan Festival Politics After Franco (University of Pennsylvania Press, 2003); Humble Theory: Folklore's Grasp on Social Life (Indiana University Press, 2016); and Sustaining Interdisciplinary Collaboration: A Guide for the Academy, co-authored with Regina F. Bendix and Kilian Bizer (University of Illinois Press, 2017). Her current book projects are Exemplary Failures: Gesture and Emulation in Liberal Politics and, co-edited with Tobias Wille, The Global Politics of Exemplarity.  She was an external fellow of the Göttingen Interdisciplinary Working Group on Cultural Property and is currently participating in "ConTrust: Trust in Conflict – Political Life under Conditions of Uncertainty" at Goethe University, Frankfurt. 
Mentoring PhD students and visiting scholars across many disciplines, Noyes' current teaching includes Cultural Diplomacy; Common Sense: Knowledge, Experience, and Social Life; and the three-party theory sequence for the Graduate Interdisciplinary Specialization in Folklore. Among other courses she has created are Cultures of Waste and Recycling; The Fairy Tale and Reality; American Regional Cultures in Transition; and Poetry and Politics in the 20th Century Mediterranean.
Mershon Projects
"Exemplarity: Performance, Influence, and Friction in Political Innovation" (2019-2020)
Sustainable Pluralism: Linguistic and Cultural Resilience in Multiethnic Societies, with Brian Joseph (2014-15)
Tales of Trickery, Tales of Endurance: Gender, Performance, and Politics in the Islamic World and Beyond, with Margaret Mills (2011-12)
Making Sense in Afghanistan: Interaction and Uncertainty in International Interventions, with Margaret Mills (2009-10)
The Race in Culture: Ethnology and Empire in the Long Twentieth Century, with Alice Conklin (2008-09)
Culture Archives and the State: Between Socialism, Nationalism and the Global Market, with Margaret Mills (2006-07)
Convivencia: Performance, Public Space, and Democratization in Plural Societies (1999-2002)